While you were busy recruiting the country's best athletes and performers, JLG was recruiting the country's most sought-after sports-focused and entertainment architects. We've assembled a dream team of world-class visionaries that will take the lead with a collaborative design process, driven by the industry's most advanced building and design technologies. When it's time to define your vision for an athletic and entertainment destination – JLG's Sports studio will be warmed up and ready to get in the game.
The expectations of athletes and fans have never been greater. Adaptable architecture and cruise worthy concourses aren't enough to win the day. Backstage, athletes, coaches, and entertainers want first-class pampering with premium lounges, training rooms, hydration and nutrition stations, media centers, and other amenities that enhance their performance. JLG keeps our head in the game, setting the pace for next season and building a future-ready foundation that will level the recruitment field.
Treating athletes and fans like superstars
JLG creates elevated spaces that treat everyone like a first-round draft pick. See how our work sparks fan passion, athletic commitment, and the thrill of the sport.
The latest in sports architecture
The game changes fast but JLG sets the pace. We'll keep you posted on the latest venue trends, ideas, and innovations to attract audiences, support athletes, and wow the community.
In an effort to transform their local Gazebo Park from a simple space into a vibrant community hub, the City of Beach has undertaken a…
FARGO — The Sanford Sports Complex will include everything from hockey rinks, soccer fields and basketball courts, to walking tracks and art centers. "(W)e're anticipating…
The city of Alexandria is close to adding a fourth sheet of ice on the west side of the Runestone Community Center, attached to the…
JLG Architects, which has an office in Alexandria, has been awarded the AIA Minneapolis Merit Award for the 2019 design of Frogtown Community Center in…
The City of Fergus Falls is entering the final design phase for the voter approved aquatic center project with consultations between city staff, community members…
Circular dressing rooms with highly effective ventilation, integrated branding, and multi-stage lighting for both the men's and women's teams are highlighted as Dave Starman and…
There won't be any baseball at Kraft Field this summer, but there's a lot going on at Grand Forks' primary baseball facility. The grandstand was…
A few months of hockey games, figure skating, parties and other events christened the fabulous new arena on the Sacred Heart University campus this year….
Inside the JLG Sports studio, you'll find your dream team – team players who design the places that bring people together. From sold-out concerts to hard-won championships, this is architecture that elevates the everyday, in professional, collegiate, and community sports venues. With a Design for Life approach, JLG turns ordinary spaces into extraordinary destinations with state-of-the-art technology, personalized experiences, and unlimited amenities. Our Sports studio is dedicated to immersive design of live sports and events – generating income while leveraging the power of community, team spirit, and unforgettable experiences.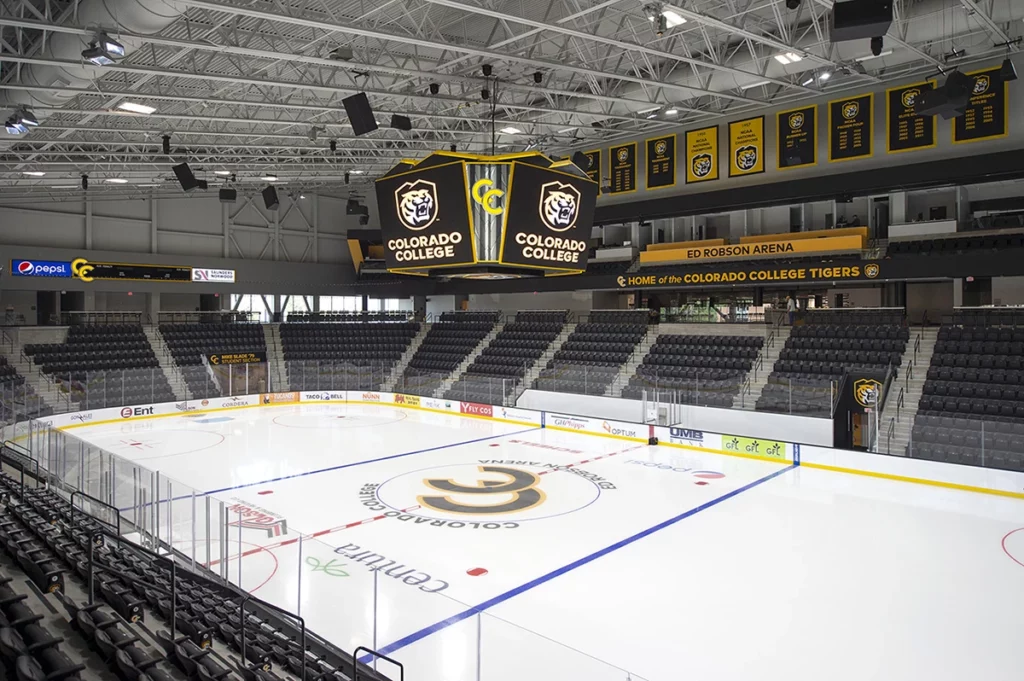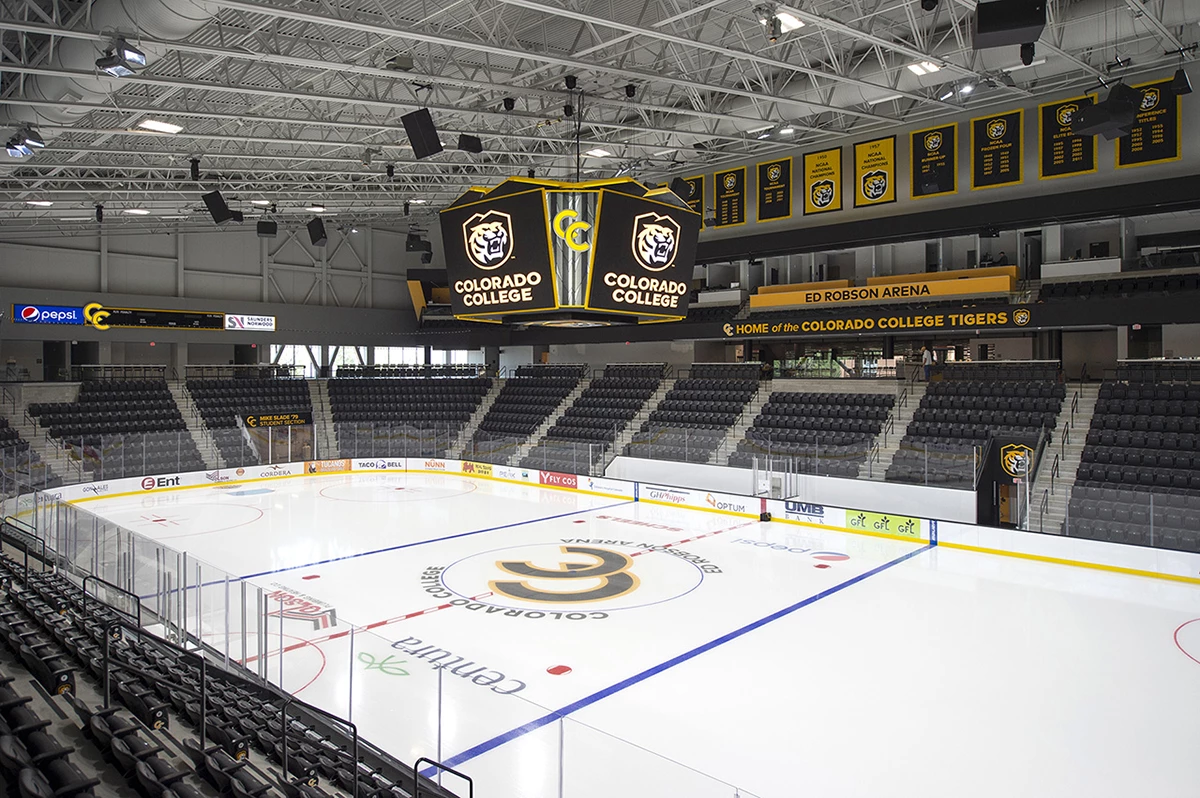 Bringing the outdoors in at Ed Robson Arena
The opening of the Ed Robson Arena this month marked a significant milestone for Colorado College. This JLG Architects designed arena will be the hockey program's first on-campus home and will serve as a new venue designed with its Colorado Springs surroundings in mind.
Let us know how we can assist you in making a space that thrives.
"*" indicates required fields