While you were busy recruiting the country's best athletes and performers, JLG was recruiting the country's most sought-after sports-focused and entertainment architects. We've assembled a dream team of world-class visionaries that will take the lead with a collaborative design process, driven by the industry's most advanced building and design technologies. When it's time to define your vision for an athletic and entertainment destination – JLG's Sport studio will be warmed up and ready to get in the game.
The expectations of athletes and fans have never been greater. Adaptable architecture and cruise worthy concourses aren't enough to win the day. Backstage, athletes, coaches, and entertainers want first-class pampering with premium lounges, training rooms, hydration and nutrition stations, media centers, and other amenities that enhance their performance. JLG keeps our head in the game, setting the pace for next season and building a future-ready foundation that will level the recruitment field.
Treating athletes and fans like superstars
JLG creates elevated spaces that treat everyone like a first-round draft pick. See how our work sparks fan passion, athletic commitment, and the thrill of the sport.
The latest in sports architecture
The game changes fast but JLG sets the pace. We'll keep you posted on the latest venue trends, ideas, and innovations to attract audiences, support athletes, and wow the community.
The club will be led by local investors Kacmarcik Enterprises and Milwaukee Pro Soccer. The stadium will form part of the wider Iron District MKE…
The developers of the $160 million, 11-acre Iron District MKE have struck a deal with the USL Championship league to establish a professional men's soccer club in downtown Milwaukee. Tampa,…
More people are putting health and wellness front and center, whether it's by incorporating more nutritious meals or finding new ways to exercise. As the…
FARGO — The Fargo Park Board on Tuesday, Oct. 4, approved its 2023 budget, which allows the park district to move ahead with Phase II…
FARGO — At a meeting of the Fargo Park District's Facilities Committee on Wednesday, Aug. 31, park board members voiced support for doing more than…
MINNEAPOLIS, MN – SEPTEMBER 14, 2022 – JLG Architects announced today that Minneapolis-based 292 Design Group has joined JLG's employee-owned firm of over 170 team…
Orono, Maine — The University of Maine has unveiled its transformative $110 million athletic facilities master plan. The initiative honors Harold Alfond's legacy of support…
Inside the JLG Sport studio, you'll find your dream team – team players who design the places that bring people together. From sold-out concerts to hard-won championships, this is architecture that elevates the everyday, in professional, collegiate, and community sports venues. With a
Design for Life
approach, JLG turns ordinary spaces into extraordinary destinations with state-of-the-art technology, personalized experiences, and unlimited amenities. Our Sport studio is dedicated to immersive design of live sports and events – generating income while leveraging the power of community, team spirit, and unforgettable experiences.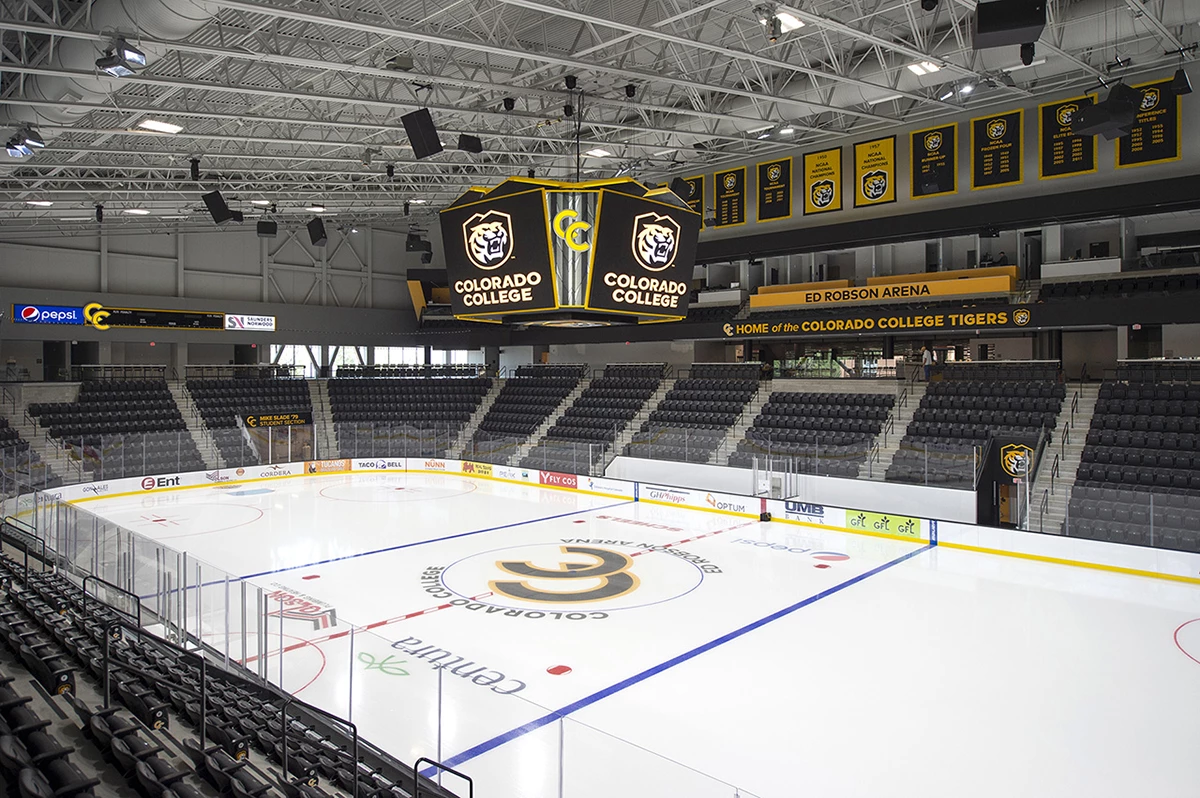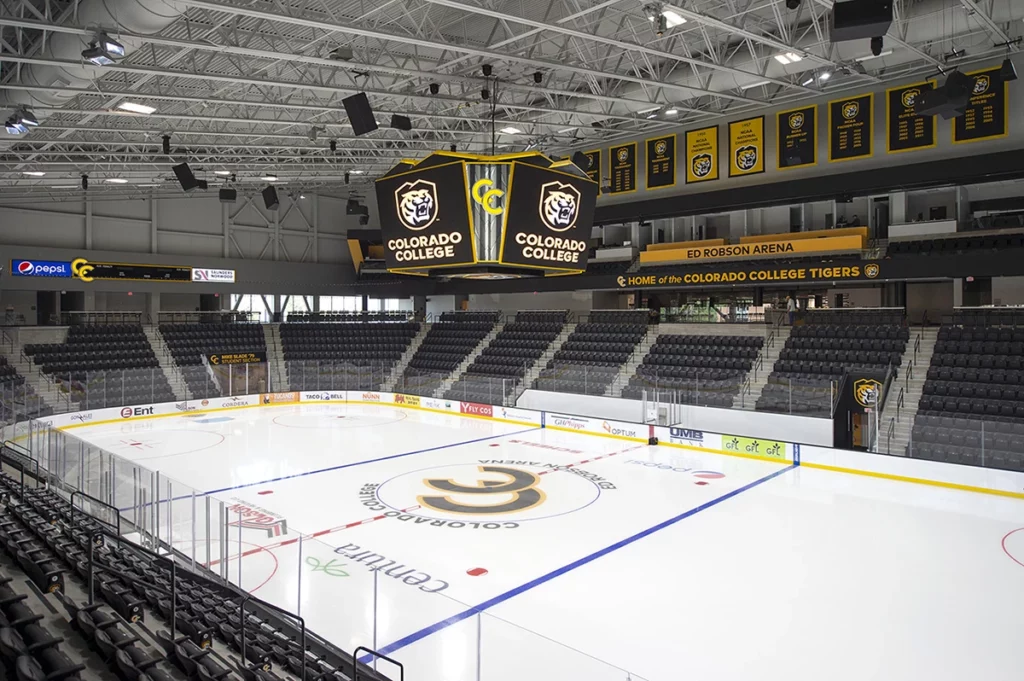 Bringing the outdoors in at Ed Robson Arena
The opening of the Ed Robson Arena this month marked a significant milestone for Colorado College. This JLG Architects designed arena will be the hockey program's first on-campus home and will serve as a new venue designed with its Colorado Springs surroundings in mind.
Let us know how we can assist you in making a space that thrives.
"*" indicates required fields