While you were busy recruiting the country's best athletes and performers, JLG was recruiting the country's most sought-after sports-focused and entertainment architects. We've assembled a dream team of world-class visionaries that will take the lead with a collaborative design process, driven by the industry's most advanced building and design technologies. When it's time to define your vision for an athletic and entertainment destination – JLG's Sport studio will be warmed up and ready to get in the game.
The expectations of athletes and fans have never been greater. Adaptable architecture and cruise worthy concourses aren't enough to win the day. Backstage, athletes, coaches, and entertainers want first-class pampering with premium lounges, training rooms, hydration and nutrition stations, media centers, and other amenities that enhance their performance. JLG keeps our head in the game, setting the pace for next season and building a future-ready foundation that will level the recruitment field.
Treating athletes and fans like superstars
JLG creates elevated spaces that treat everyone like a first-round draft pick. See how our work sparks fan passion, athletic commitment, and the thrill of the sport.
The latest in sports architecture
The game changes fast but JLG sets the pace. We'll keep you posted on the latest venue trends, ideas, and innovations to attract audiences, support athletes, and wow the community.
SPOTLIGHT Hockey fans heading to Polar Lakes Park in White Bear Township this weekend for the 2023 Hockey Day Minnesota festivities can look forward to…
From 2011 through 2014 and again in 2016, Total Mortgage Arena (formally known as The Arena at Harbor Yard and Webster Bank Arena) served as…
FAIRFIELD — The puck went in the net, the celebration was on, but naturally there'd be some kind of holdup to actually putting the first…
"Sacred Heart totally outdid what we thought was imaginable. It's a real proud weekend for all of us who wish we could've played at a…
Minneapolis, MN – January 11, 2023 – On January 14, Sacred Heart University will unveil its new $70-million-dollar, world-class collegiate ice complex, Martire Family Arena,…
The 2019-2020 season was a pivotal year for the Sacred Heart Pioneers, who emerged for a season of program achievements, before COVID-19 forced the season's…
FAIRFIELD, CT (WFSB) – In college hockey, programs across the state are in the thick of their seasons, but Sacred Heart University will have opening…
"It's incredible," said graduate student Kelly Solak. "There's everything you could possibly want in an ice arena on this rink." Solak is hardly exaggerating. Sacred…
Inside the JLG Sport studio, you'll find your dream team – team players who design the places that bring people together. From sold-out concerts to hard-won championships, this is architecture that elevates the everyday, in professional, collegiate, and community sports venues. With a
Design for Life
approach, JLG turns ordinary spaces into extraordinary destinations with state-of-the-art technology, personalized experiences, and unlimited amenities. Our Sport studio is dedicated to immersive design of live sports and events – generating income while leveraging the power of community, team spirit, and unforgettable experiences.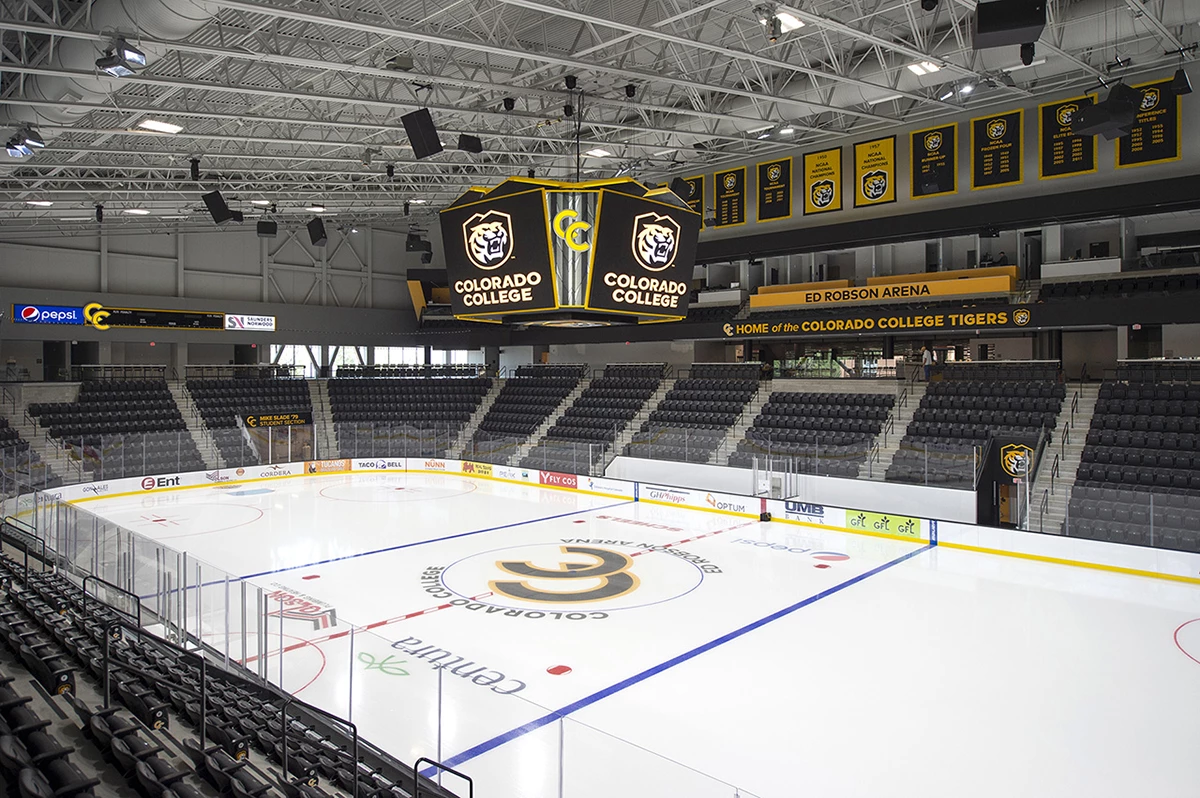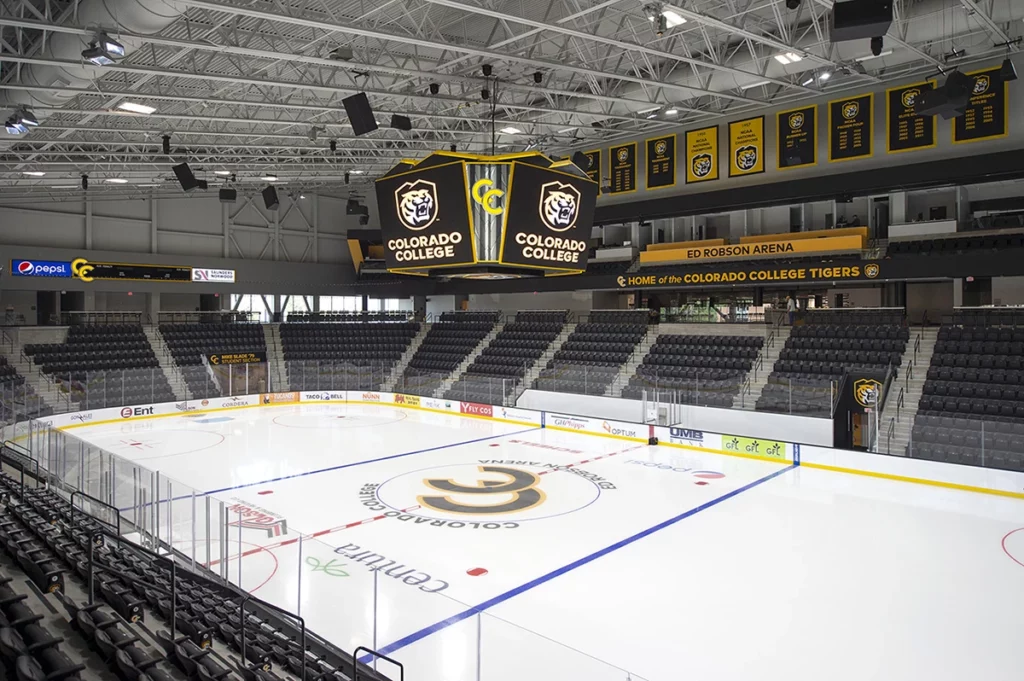 Bringing the outdoors in at Ed Robson Arena
The opening of the Ed Robson Arena this month marked a significant milestone for Colorado College. This JLG Architects designed arena will be the hockey program's first on-campus home and will serve as a new venue designed with its Colorado Springs surroundings in mind.
Let us know how we can assist you in making a space that thrives.
"*" indicates required fields