Higher education architecture
Elevated environments for empowered students
Thriving campuses, thriving communities
The modern campus is a place where only one thing is constant: change. While your institution is always in motion, JLG helps you continuously adapt to opportunities to engage students, faculty, alumni, and administration. With fluctuations in costs, enrollment, academic, and athletic programs, flexibility has never been more valuable. JLG's Higher Education studio maps the human journey, focusing on intuitive campus design that respects and anticipates capital, respects the environment, and supports lifelong learning and hands-on, career-ready graduates of all backgrounds and walks of life.
Building an inspiring and inclusive campus community
Intelligent architecture doesn't wait for change, it anticipates it. See how JLG brings thoughtful innovation in support of the future of academics, athletics, and workforce demand.
The latest in higher education architecture
You have your summa cum laude, we have our Higher Education studio. Meet the passionate people behind our award-winning education solutions, explore insight from our experts, and see creative campus environments in the news.
When Aaron Flynn was notified he had something to pick up downstairs at the UND Memorial Union's mail center, he thought no hurry, no big deal. But that was…
Just as brightly as the sunlight filters through the two-story wall of windows in its grand gathering space, a great sense of UND pride shines…
Fundraising is underway for a proposed new flight operations building for the John D. Odegard School of Aerospace Sciences at Grand Forks International Airport. The building is…
GRAND FORKS – At the Nistler College of Business and Public Administration, the support for UND is visible. Nearly every doorway in the three-story, 111,000-square-foot…
Orono, Maine — The University of Maine has unveiled its transformative $110 million athletic facilities master plan. The initiative honors Harold Alfond's legacy of support…
Tucked into a remote corner of the UND campus is a new, warehouse-sized building — a building that, though outwardly nondescript, was described by a…
The final structural beam was raised into place on Wednesday on the Nistler College of Business & Public Administration (NCoBPA) building project on the campus…
Modern campuses are complex environments that must equally serve students, athletes, faculty, alumni, administration, donors, and the surrounding community. With a Design for Life approach, our Higher Education studio transforms your challenges into measurable action that puts people before place. The strength of this approach is rooted in our commitment to student success, client service, community integration, and elevated design. Whether we're analyzing future building needs and land, uniting your wellness center and athletic facility, right-sizing departments, redirecting circulation, or overhauling campus infrastructure, we Design for Life.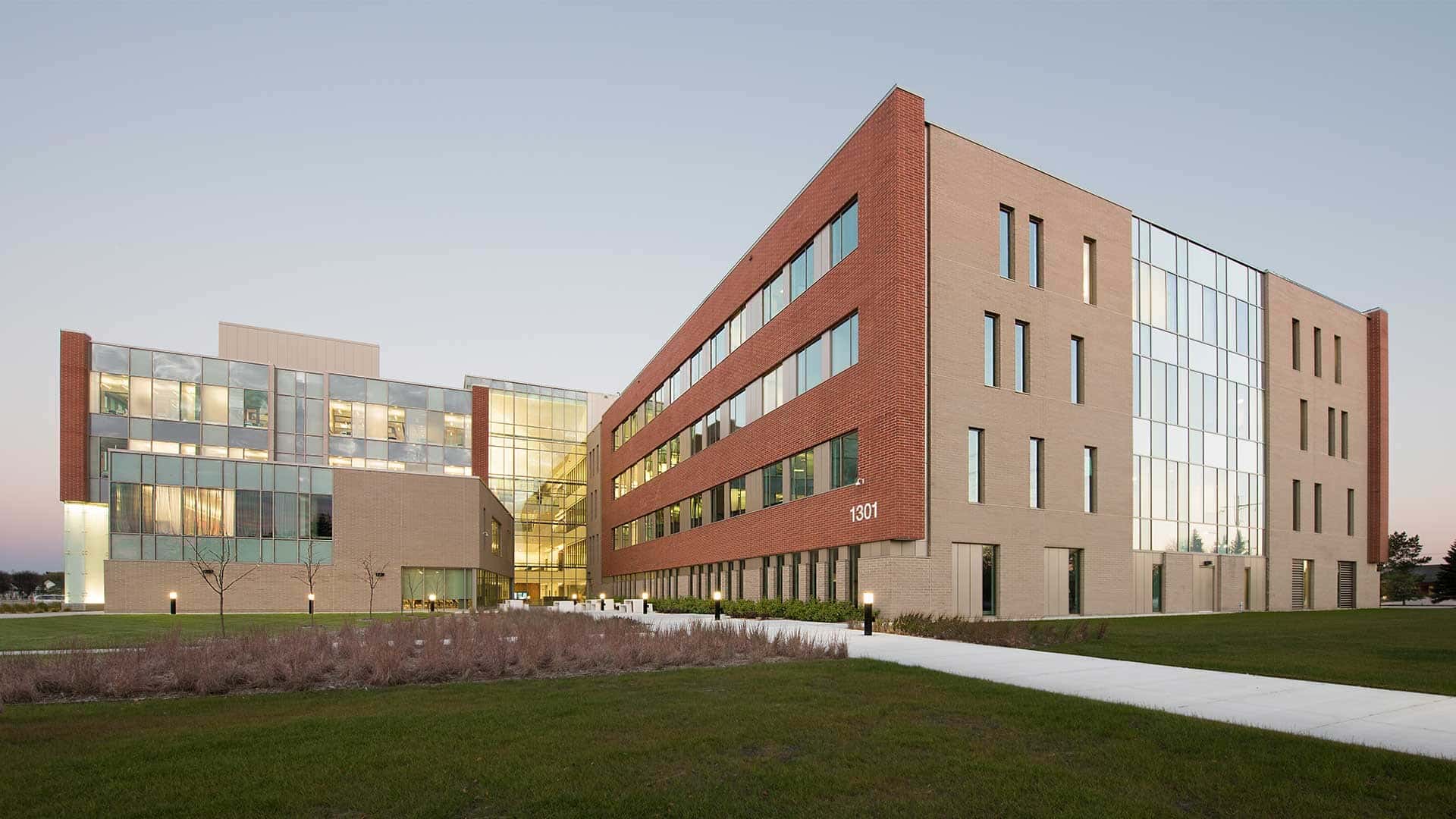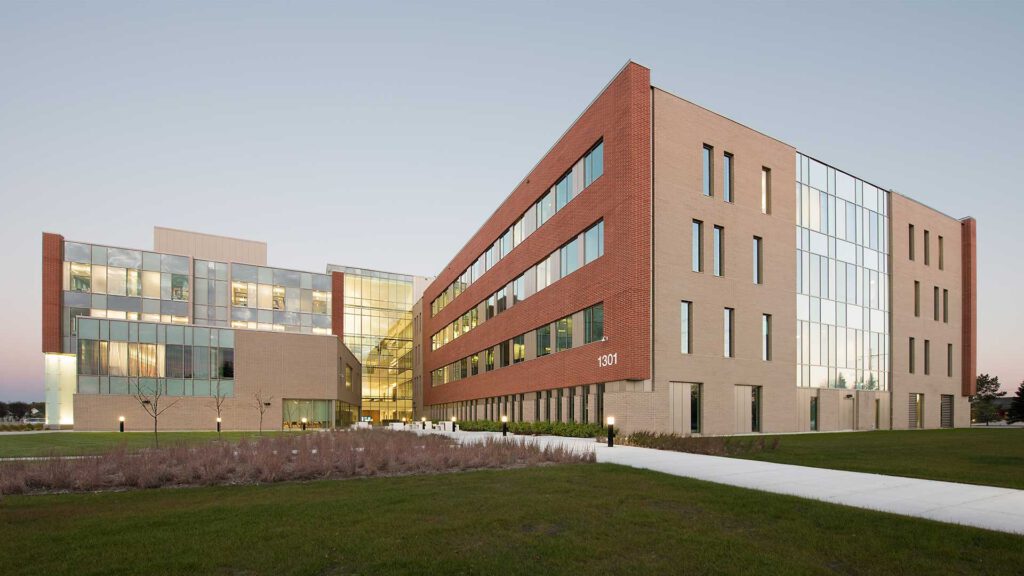 Renovation or New Construction?
Deciding between creative re-use of an existing building or new construction is not an architectural decision that happens in a vacuum. Building design is a problem-solving tool, and in order to be effective, it's critical to understand all the problems that you are trying to solve. In fact, in many cases, the solution you end up with may not be the one that you'd initially identified.
Let us know how we can assist you in making a space that thrives.
"*" indicates required fields