Higher education architecture
Elevated environments for empowered students
Thriving campuses, thriving communities
The modern campus is a place where only one thing is constant: change. While your institution is always in motion, JLG helps you continuously adapt to opportunities to engage students, faculty, alumni, and administration. With fluctuations in costs, enrollment, academic, and athletic programs, flexibility has never been more valuable. JLG's Higher Education studio maps the human journey, focusing on intuitive campus design that respects and anticipates capital, respects the environment, and supports lifelong learning and hands-on, career-ready graduates of all backgrounds and walks of life.
Building an inspiring and inclusive campus community
Intelligent architecture doesn't wait for change, it anticipates it. See how JLG brings thoughtful innovation in support of the future of academics, athletics, and workforce demand.
The latest in higher education architecture
You have your summa cum laude, we have our Higher Education studio. Meet the passionate people behind our award-winning education solutions, explore insight from our experts, and see creative campus environments in the news.
(Fargo, ND) — MSUM has announced what's being described as an ambitious plan to go carbon neutral. "So as we've been studying our space utilization on…
The 270,000-sq-ft multipurpose arena is designed to maximize the student-athlete experience and enhance Colorado College's ability to recruit the nation's top high school hockey talent….
MANDAN, N.D. • The North Dakota Association of Rural Electric Cooperatives has a new Lineworker Training Center and a renovated headquarters building. Both are a…
MOORHEAD, Minn. (Valley News Live) – The long-range facility plan for Minnesota State University Moorhead aims to achieve carbon neutrality and enhanced learning spaces. JLG…
MOORHEAD — A long range, "ambitious" comprehensive facilities plan for Minnesota State University Moorhead was unveiled Tuesday, Nov. 1, promising carbon neutrality, financial prosperity and…
A new Lineworker Training Center on the North Dakota Association of Rural Electric Cooperatives campus in Mandan aims to boost training for Bismarck State College's lineworker…
SIOUX FALLS, S.D. – South Dakota architecture firms captured one American Institute of Architects (AIA) South Dakota Honor Award and three Merit Awards during AIA South Dakota's recent annual…
Modern campuses are complex environments that must equally serve students, athletes, faculty, alumni, administration, donors, and the surrounding community. With a Design for Life approach, our Higher Education studio transforms your challenges into measurable action that puts people before place. The strength of this approach is rooted in our commitment to student success, client service, community integration, and elevated design. Whether we're analyzing future building needs and land, uniting your wellness center and athletic facility, right-sizing departments, redirecting circulation, or overhauling campus infrastructure, we Design for Life.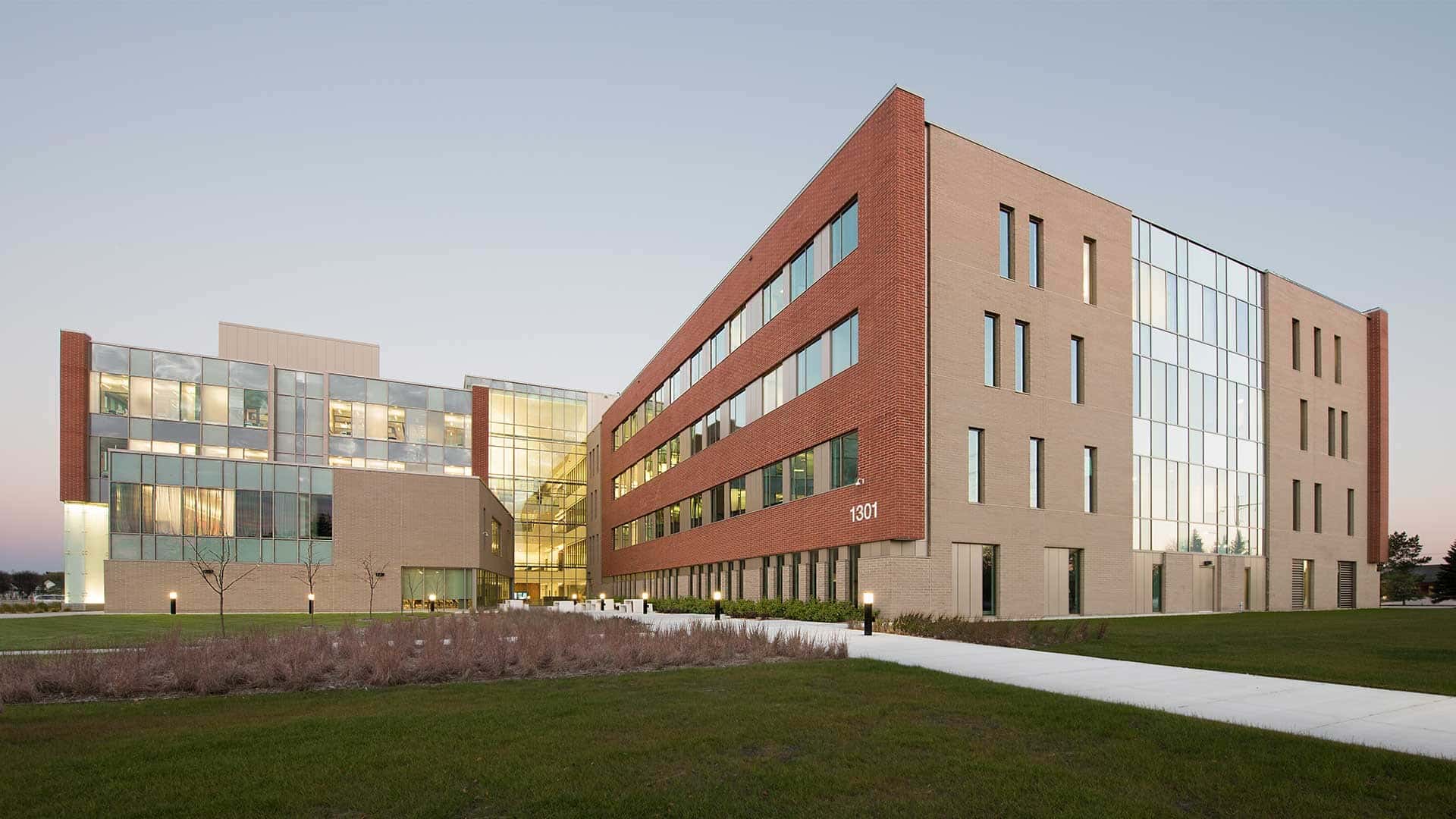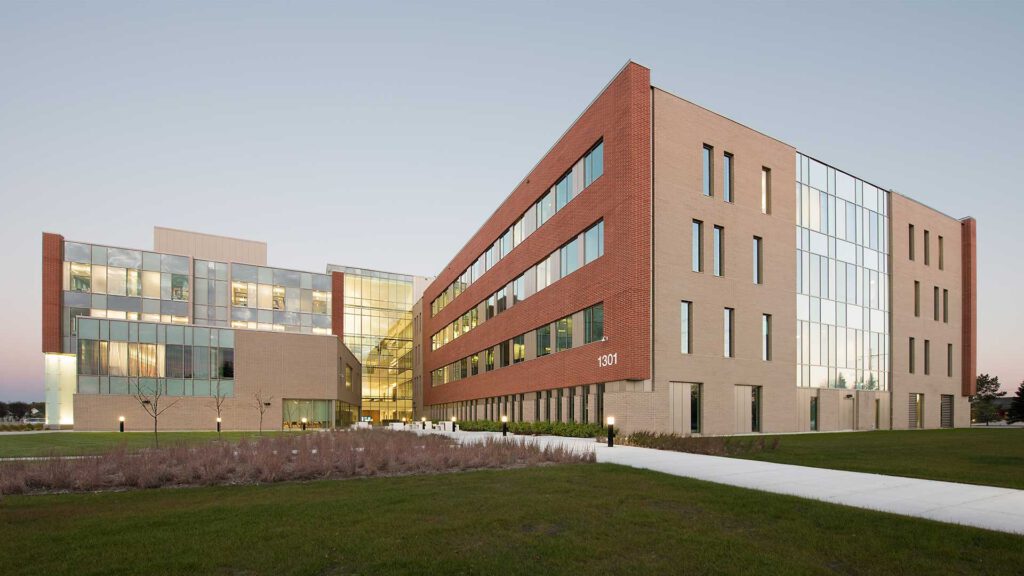 Renovation or New Construction?
Deciding between creative re-use of an existing building or new construction is not an architectural decision that happens in a vacuum. Building design is a problem-solving tool, and in order to be effective, it's critical to understand all the problems that you are trying to solve. In fact, in many cases, the solution you end up with may not be the one that you'd initially identified.
Let us know how we can assist you in making a space that thrives.
"*" indicates required fields