Hockey arena architecture
It's time to rethink the rink
When it's time to rethink your rink, JLG's hockey-focused designers are ready to get in the game. Teaming up with the nation's premier architecture studio specializing in ice sports, you'll have access to the country's only Certified Ice Technician + Certified Ice Rink Manager, as well as our multi-purpose event center and operational team. Together, we direct 100% of our energy into driving an unrivaled recruitment and fan experience on and off the ice. JLG is committed to collaborative design that balances athletics, entertainment, budget, operation, and revenue – winning the hearts of communities, fans, students, and athletes.
Authentic hockey venues need authentic hockey people designing them. At JLG, we've had our skates laced up since 1989, igniting the ice with spectacular sightlines and wide-open concourses that helps fans catch every dangle, snipe, and celly. JLG huddles with leagues, coaches, players, trainers, and fans to create the ultimate experience that reinforces your culture. Under the ice, we gameplan for operational sustainability, using creative innovations in recycled water systems and resurfacing to keep players safe, costs low, and fans warm.
To entice the best athletes, you need more than the best ice. JLG creates extraordinary experiences built for extraordinary teams. JLG immerses athletes and coaches in state-of-the-art locker rooms, training rooms, weight rooms, nap rooms, media rooms, nutritional stations, and branded lounges built for the best.
Like great coaches, JLG's expertise elevates your game to match the intensity of your hockey program. Grab the best seat in the barn and see how we design ice castles that cater to fans, players, coaches, and trainers. And don't forget the ice crew – JLG works overtime to make sure we craft the kind of ice that keeps the schedule full all year long.
The latest in arena architecture
Did you know JLG is the Architect of Choice for the National Collegiate Hockey Conference? Oh yeah, we've also been the lead architect for the United States Hockey League, the North American Hockey League, and countless projects for collegiate Division I programs. Here, you'll meet JLG's ice experts and find the latest on our hockey studio's design features, operating ideas, and technology applications built for the future of ice arenas.
FARGO — The Fargo Park Board on Tuesday, Oct. 4, approved its 2023 budget, which allows the park district to move ahead with Phase II…
FARGO — At a meeting of the Fargo Park District's Facilities Committee on Wednesday, Aug. 31, park board members voiced support for doing more than…
MINNEAPOLIS, MN – SEPTEMBER 14, 2022 – JLG Architects announced today that Minneapolis-based 292 Design Group has joined JLG's employee-owned firm of over 170 team…
Orono, Maine — The University of Maine has unveiled its transformative $110 million athletic facilities master plan. The initiative honors Harold Alfond's legacy of support…
If the eight national championships, two Hobey Baker award winners, nearly 50 All-Americans and 14 Olympians were not enough to attract the country's best hockey…
Augsburg University senior forward Brooke Leone, who has positively impacted the sport of hockey through her volunteerism and activism, has been named the 2022 recipient…
On June 9, 2022, AIA Minneapolis announced four Merit Awards, including JLG Architects' renovation of White Bear Lake Sports Center in White Bear Lake, MN….
We bring the Stanley Cup of design excellence — but like all winning teams, we don't take a time-out, we're always training for the next level. As the top architecture firm for hockey arenas, we're expected to keep raising the bar so that you can keep raising championship banners. Our excellence is the result of homegrown hockey love, hard work, and a winning gameplan we call
Design for Life
. Design for Life delivers a broad perspective, so we never miss an opportunity to elevate your arena.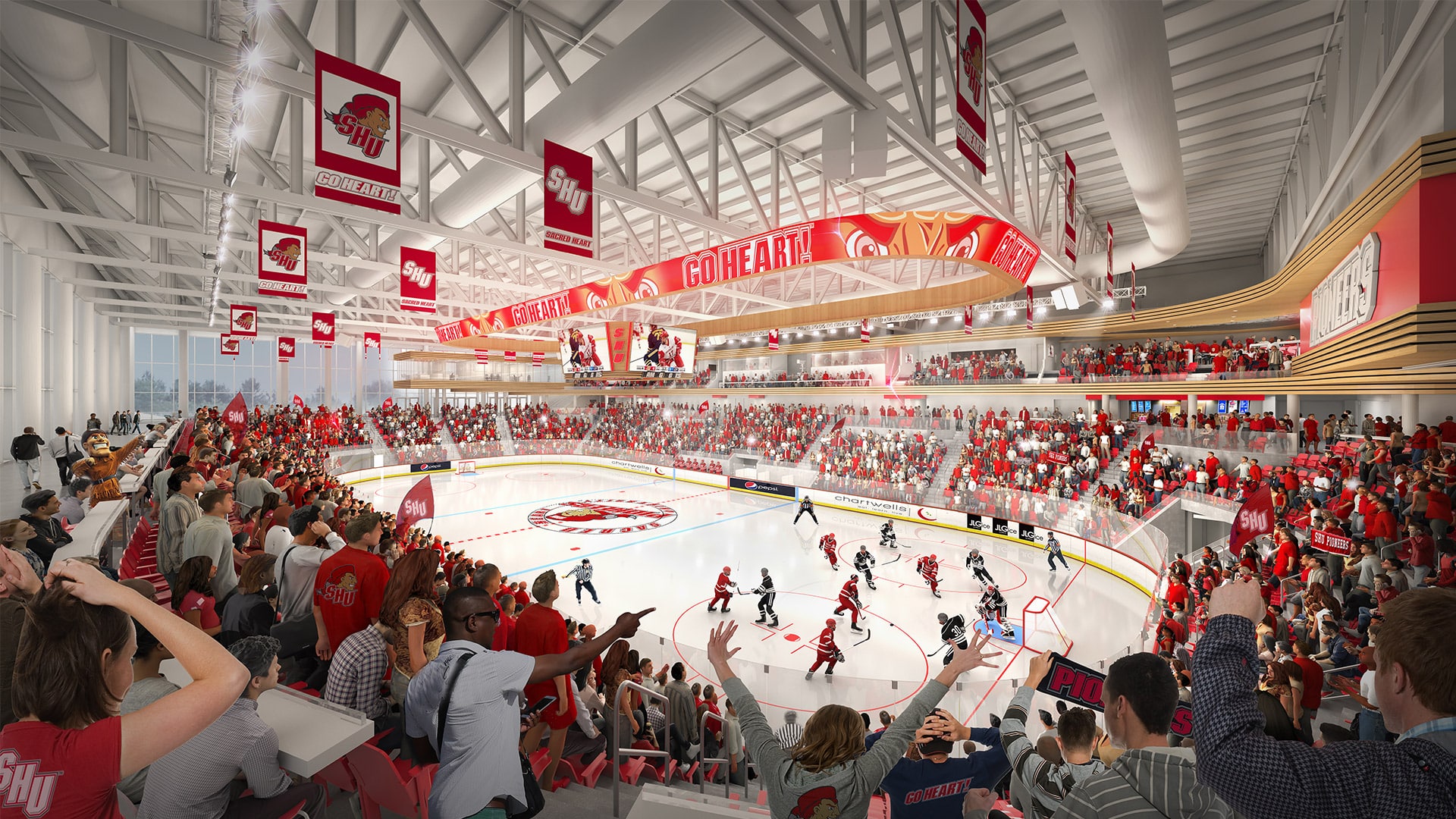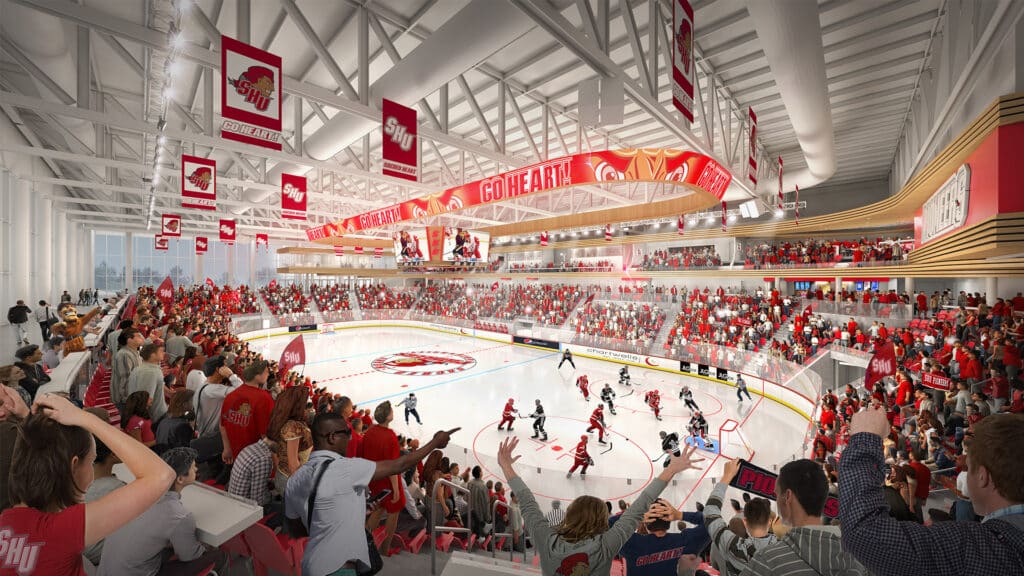 Form, Function, and Footprint: Rethinking the Rink
JLG Architects' Mike Wekesser and Randy Lieberg discuss advances in ice arena design.
Let us know how we can assist you in making a space that thrives.
"*" indicates required fields