K–12 education architecture
Learning environments that shape the next generation
Modern spaces for next-generation learning
A school is more than a place – it's a tool that prepares students for life beyond the classroom. The spaces within a school inspire how lessons are presented and information is absorbed. The "sage on a stage" model of the previous century has transformed into dynamic, student-focused instructional techniques built for the next generation.
As education has evolved, so have the spaces in which we learn:
Learning environments reflect the understanding that learning is a highly personal journey and that all students learn differently.
Safety and security in learning environments is top of mind. This starts with creating welcoming spaces that reflect the community and make students feel at home. Layered access throughout the building provides additional measures to create a safe and secure building.
Learning environments embrace the diversity of the community, feel inclusive, and address the needs of the whole child.
In the same way that learning is personal to students, JLG knows that the learning environment is personal to the vision and values of the community. Everyone is invested in student success, and JLG engages with stakeholders to create solutions that empower learning while serving community interests. We bring our expertise to each project to work with your community's vision for learning to create the ideal environment for your students to thrive.
Building exceptional learning environments
Study our K-12 portfolio to see how JLG aligns the visions of your community to support This Century learning.
The latest in education architecture
We're always paying attention to the latest developments in education. The relationship between school spaces and instructional approaches grows stronger every day, as do expectations for technology, functionality, and flexibility. Follow along with the JLG K-12 studio to track the latest thinking in education design.
School officials and other dignitaries turned out Tuesday, June 13, to break ground for a new wing at Park Rapids Area High School. Among other…
Have you ever walked into a space, and it just felt right? Depending on the activity, it was calming or energizing, you were focused or…
We've all seen a school facility building process go astray or not deliver the end result the school district — and its families — were…
DRIVING CHANGE IN EDUCATIONThe next generation of learners were born into a world ruled by intuitive devices, interconnectivity, and platforms ripe with instant information and…
Design for Life is our process to ensure we address the vital aspects of your educational environment. We believe it is essential to create spaces that enrich the learning environment and the experiences of all who are invested in the success of our next generation.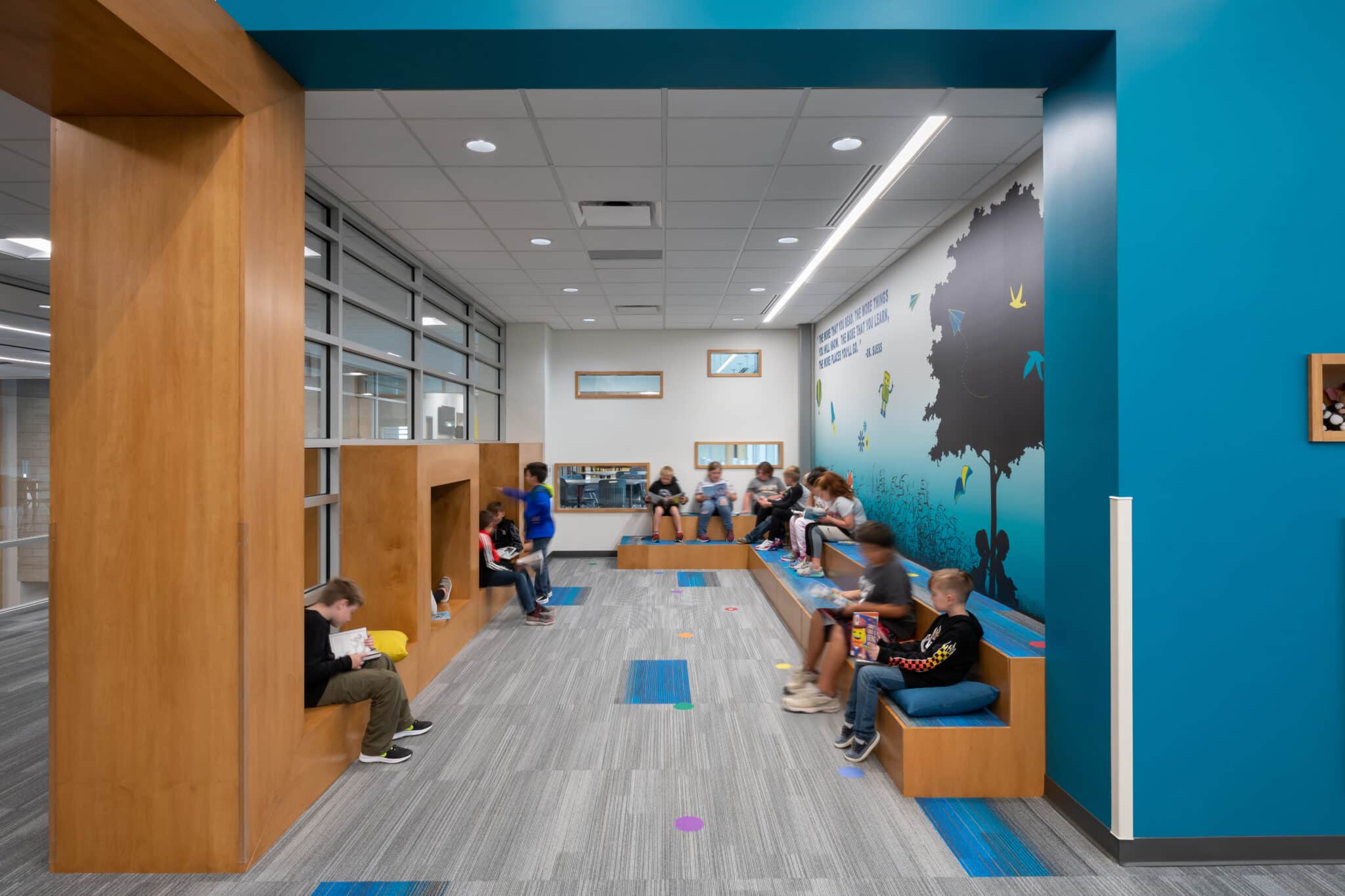 INSPIRE: K12 Education Update | Built for Change
There is no shortage in the number of changes that are impacting educators today. Educators have always been adaptable, creative, and resourceful in meeting the needs of their students. However, over the last few years, the rate at which our educators have been forced to adapt to changing needs and ideas has rapidly increased, and there is no sign of slowing down.
Let us know how we can assist you in making a space that thrives.
"*" indicates required fields