Building stronger communities
If design is our soul, our philanthropic program, JLGives Back, is our heart. Some would say we've got an attitude for gratitude – always seeking new ways to use our talents to support our neighbors, partners, and area organizations. We do so by providing time and resources for our JLGers to engage in the community, and also by donating 1% of our billable hours to non-profits who need, but cannot afford, architectural services.
We are also deeply passionate about inspiring the next generation of architects and leaders, and regularly collaborate with school districts and collegiate architecture programs to provide learning and mentorship opportunities to their students.
JLG loves opening our offices, schedules, and hearts to make the world a better place for everyone.  Here are a few of the ways we've been fortunate to give back: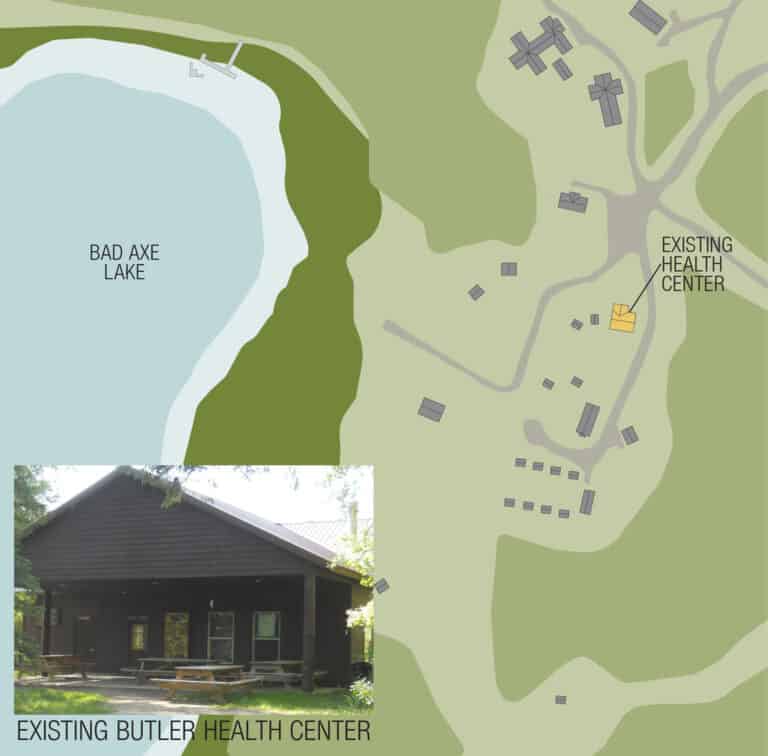 Camp Wilderness Butler Health Center and Adult Shower House
At the Boy Scouts' Camp Wilderness, JLG reimagined the existing Butler Health Center into a series of 14 non-gender, individual bathrooms alongside a health center with an exam room and staff sleeping area. JLG provided two options, one that reused the building on the existing footprint, the other with an addition with a two-bed ward and an expanded exam room.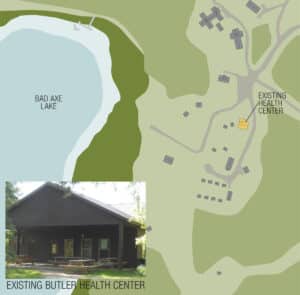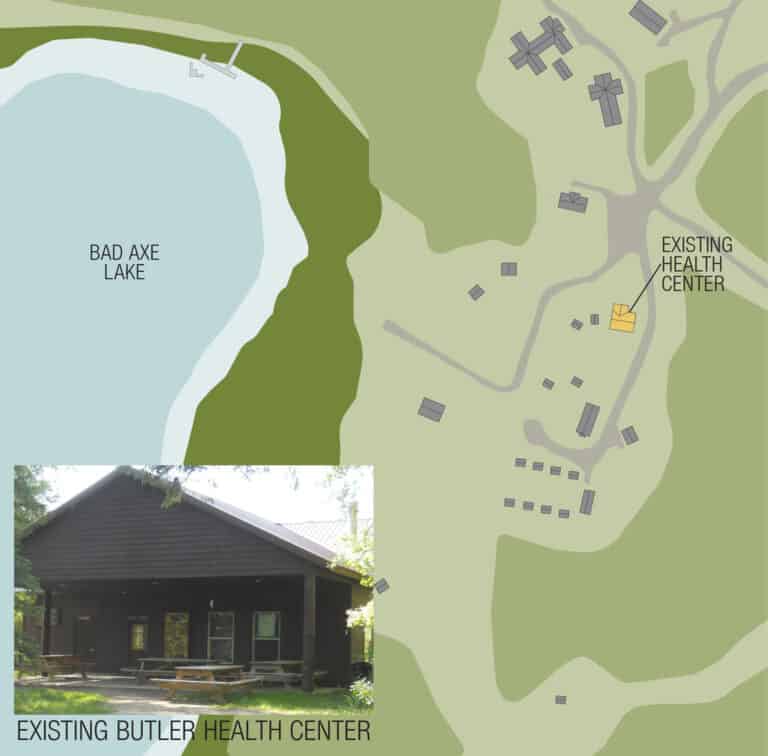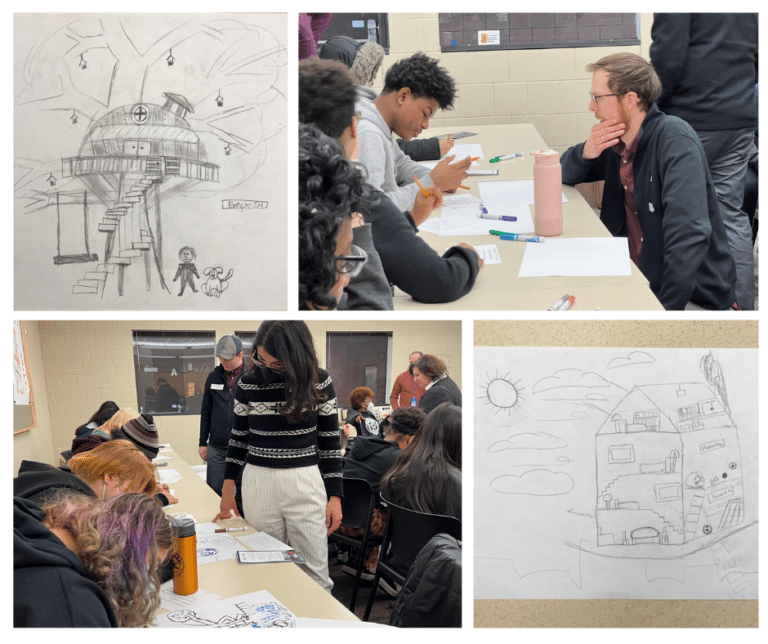 Minneapolis Middle School Career Day
As a part of a program Minneapolis Community & Technical College, JLG spoke with over 100 middle school students about exciting career paths in architecture, design, and emerging visualization technologies.
"The primary goal of Career and College Day is to demystify the often overwhelming thought of growing up, going to college and securing a job," said Heidi Aldes, Dean of Enrollment Management at Minneapolis College, who wants middle school students to be excited about their future and understand the array of opportunities, especially in career and technical education, available to them. "Even if students are uncertain about what they want to do, we are here to walk alongside them as they figure out their next steps."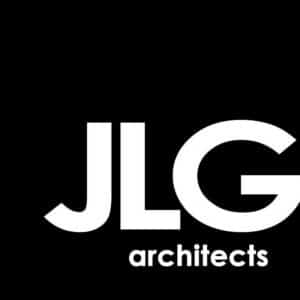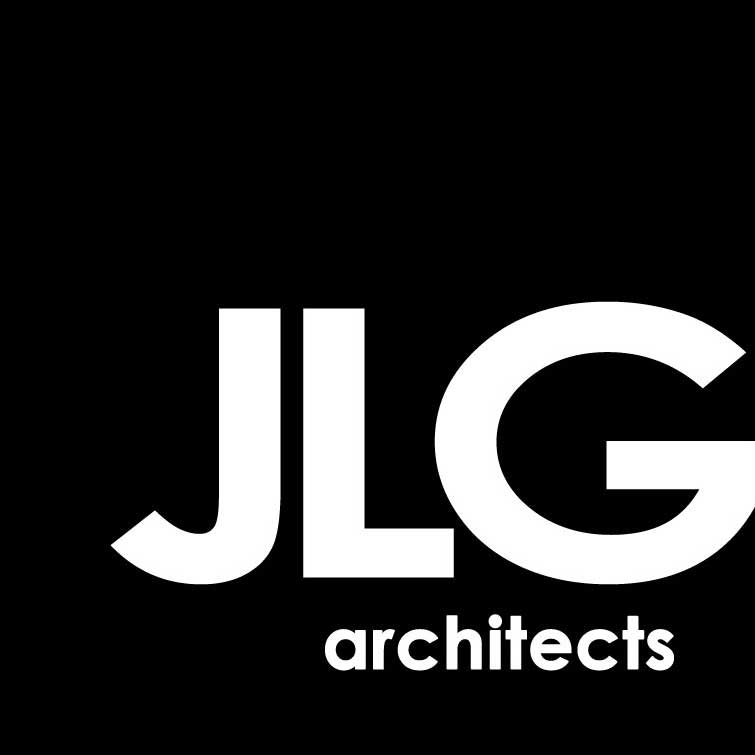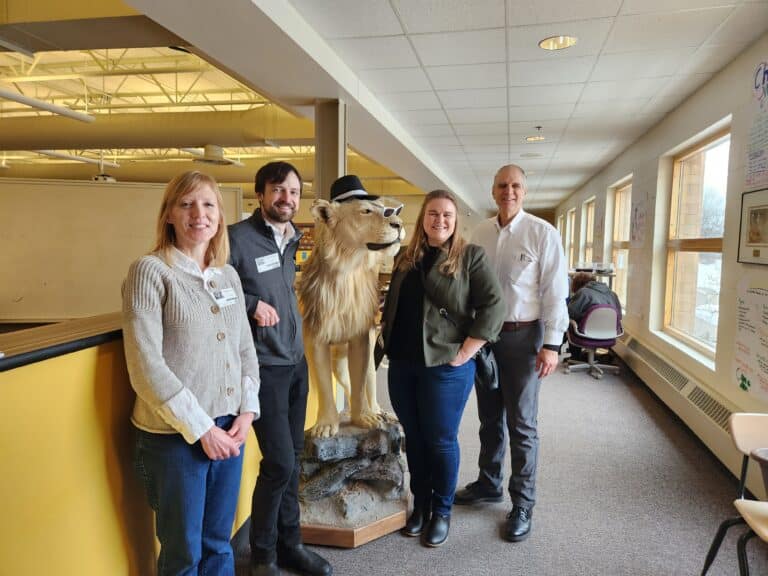 School of Environmental Studies – Apple Valley, MN
In 2023, JLG's Chayna Claeys, Dane Andersen, and Patrick Thibaudeau embarked on a wild adventure and field trip to Apple Valley, MN's School of Environmental Studies, also known as the "Zoo School." JLG's team spoke to the school's Green Literacy class about the AIA's Framework for Design Excellence measures and were blown away by the students' knowledge. The students were already practicing these measures and were excited to learn more. We are so proud of how this two-year high school is raising a community of outstanding leaders, using project-based, environmental learning to create a more sustainable world!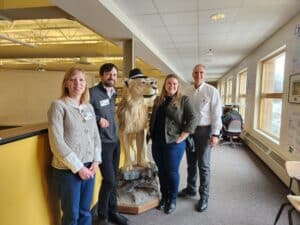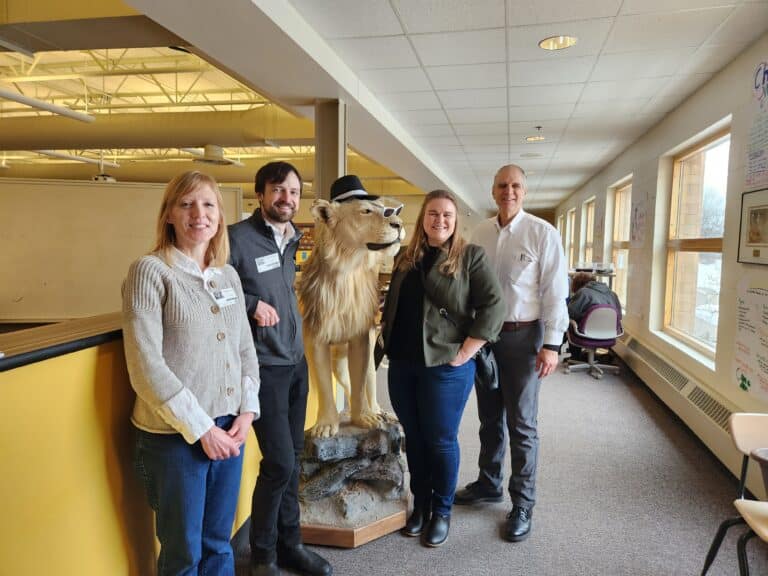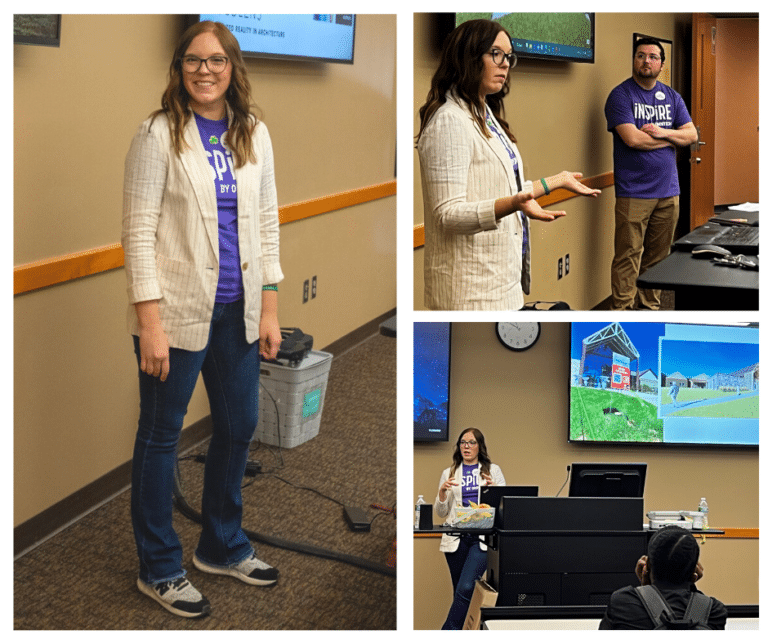 In 2023, JLG's Alissa Bretsch presented at the iNSPire by Omnitech event in Sioux Falls, SD. Speaking to high school girls regarding STEM-related careers, Alissa sparked inspiration by sharing the exciting world of architecture and design through virtual and augmented reality. The students were also given an opportunity to try out the HoloLens, touring 3D holographic imagery within a JLG-designed environment.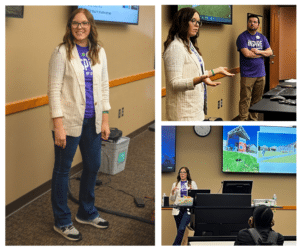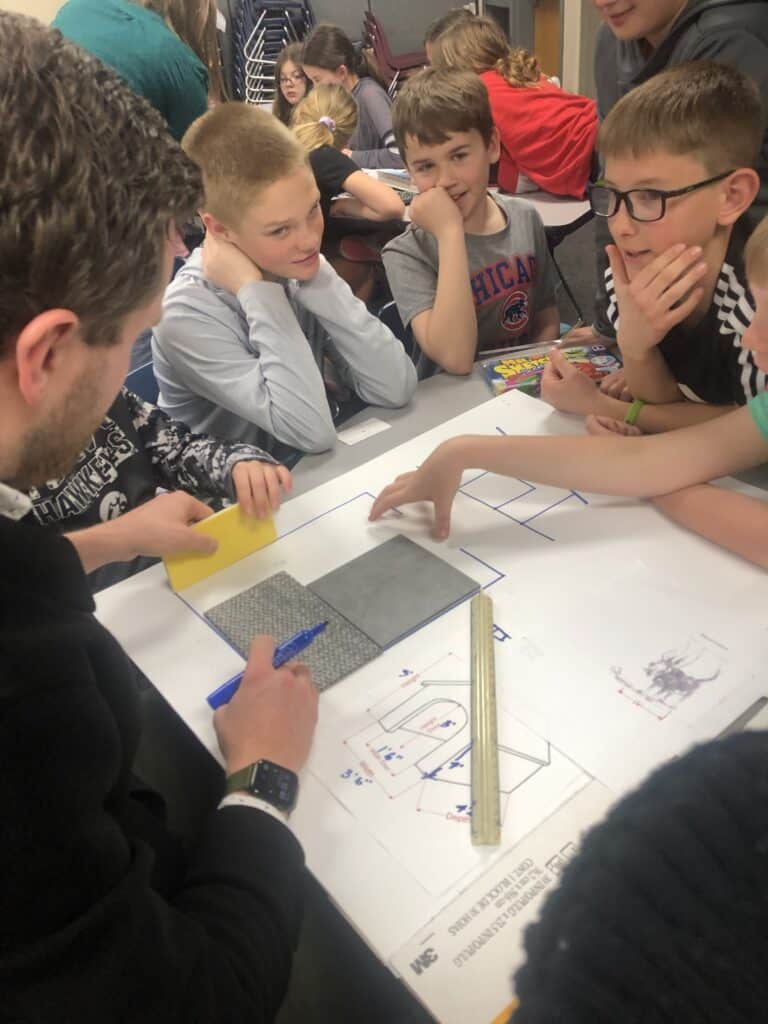 In the pursuit of spreading our joy for the art of architecture and imagination to future designers in the community, JLG's Sioux Falls team, led by Catherine Dekkenga, spent five weeks visiting the John Harris Elementary School in Sioux Falls, SD. Each week we sat down with a classroom of fifth-grade students and walked them through the wild and wonderful adventure of designing their very own dream tree house.
To do this, we worked directly with the teacher to lead students through design process activities that included learning the design and presentation process, and meeting individually with each of the groups to discuss their unique ideas. Working together, we helped the students learn to collaborate and think critically about the function and aesthetics of their tree house designs. As a grand finale, all three groups presented their tree house design to a panel of JLG jurors, Whitney Donohue, Karst Way, and Jacob Ricke of Sioux Falls. The students' ideas were artfully demonstrated through storytelling, physical models, 3D models, and floorplan drawings.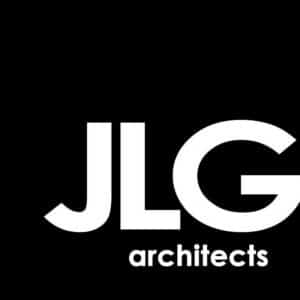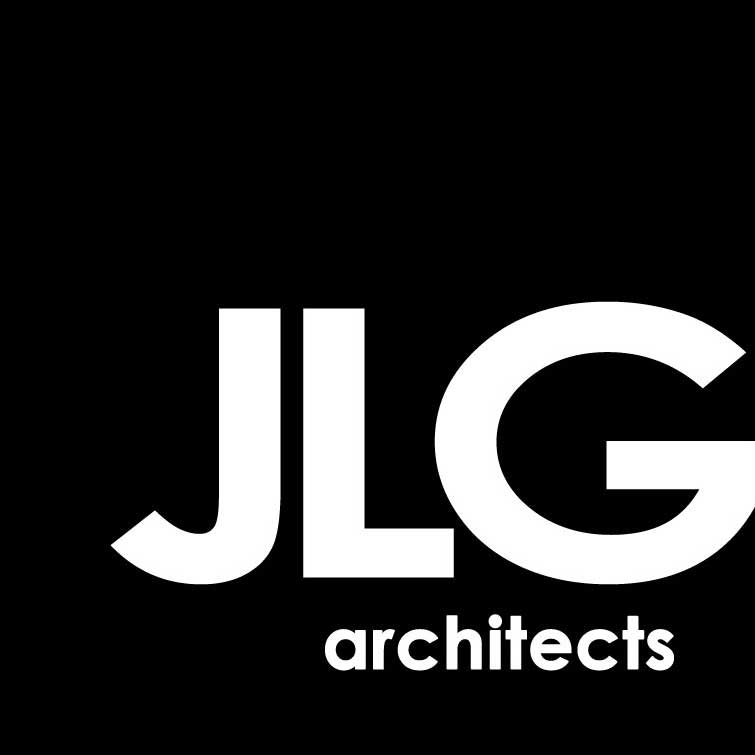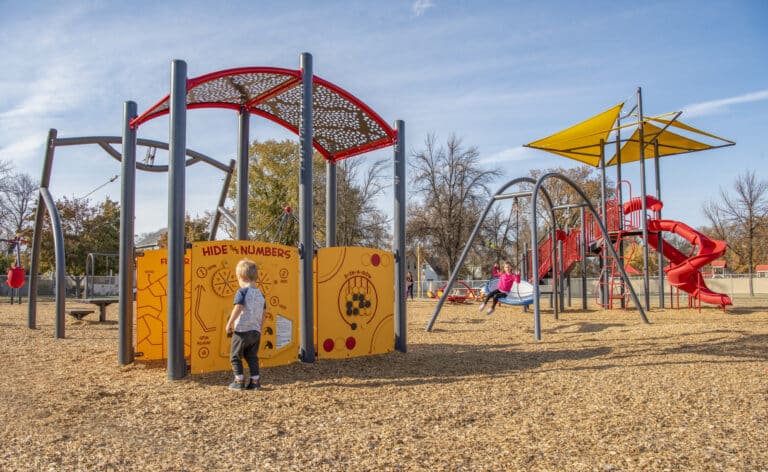 Within the JLGives Back program, the JLG team, led by Jonathan Holth and Fawn Behrens-Smith, AIA, worked pro bono with school leadership, the Grand Forks Foundation for Education, and the PTO to support the district in re-envisioning the Phoenix Elementary School playground. With a new playground on land donated from the City, a second and more central neighborhood playground was envisioned for the community. JLG ensured the playground was large enough to ease recess scheduling and be equitably designed for after-school neighborhood use. This effort was a true labor of love with support from multiple companies with roots in the district.
"We were incredibly impressed with JLG's leadership during this process," said Kevin Ohnstad, Principal at Phoenix Elementary. "Several JLG employees joined their talents at no cost while providing us with design guidance, community outreach, and completion of this amazing project. JLG was also influential in assisting us with the submission of a community block grant and collaboration with the City of Grand Forks."
With the final details completed over the summer of 2022, the playground infused vibrant new life into the neighborhood. The sites accommodate up to three classes at a time and bring amenities equitably aligned with other new parks across the City — a large bank of swings, a new multi-person teeter totter, webbed climbing, and a zip line. "This was not a typical project for us, but more so a passion project that touched on all the reasons why we love what we do. It's never just about buildings, it's about fulfilling a need and making life better," said Behrens-Smith. "At Phoenix Elementary, we were able to help transform the way their school functions while joyfully impacting students, faculty, and the entire neighborhood."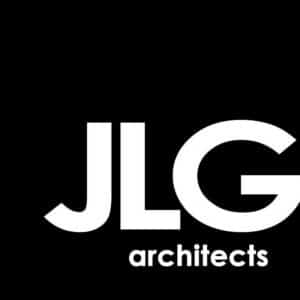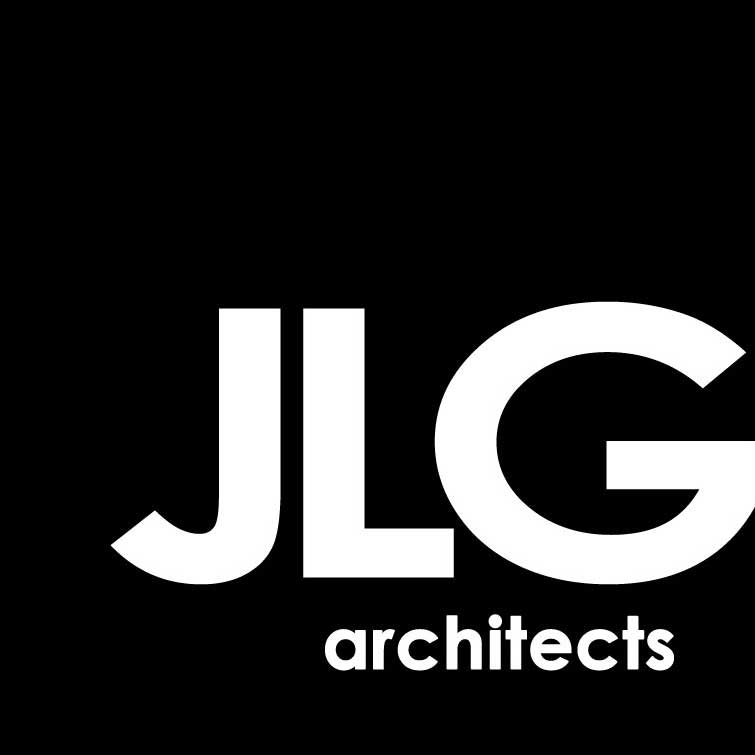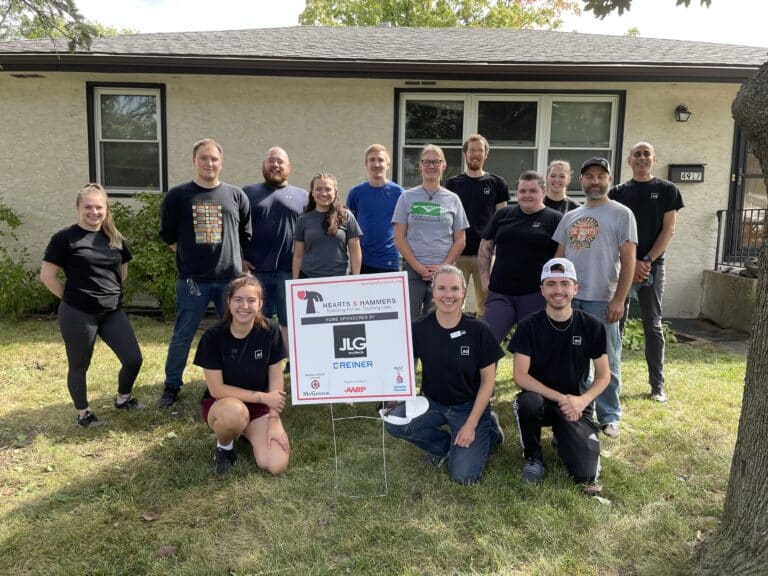 Hearts & Hammers is on a mission to keep people in the homes they love. The organization assists low-income homeowners who are struggling with deteriorating home exteriors to the point of facing the possibility of losing their house. Hearts & Hammers provides free exterior restorations to keep that from happening. JLG's Minneapolis office was joined by Greiner Construction to clear homeowner Pauline's overgrown brush, refresh the landscaping, paint the garage trim, and build a new deck.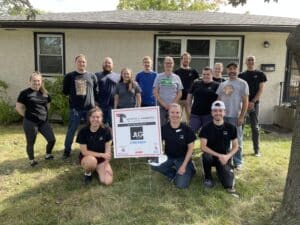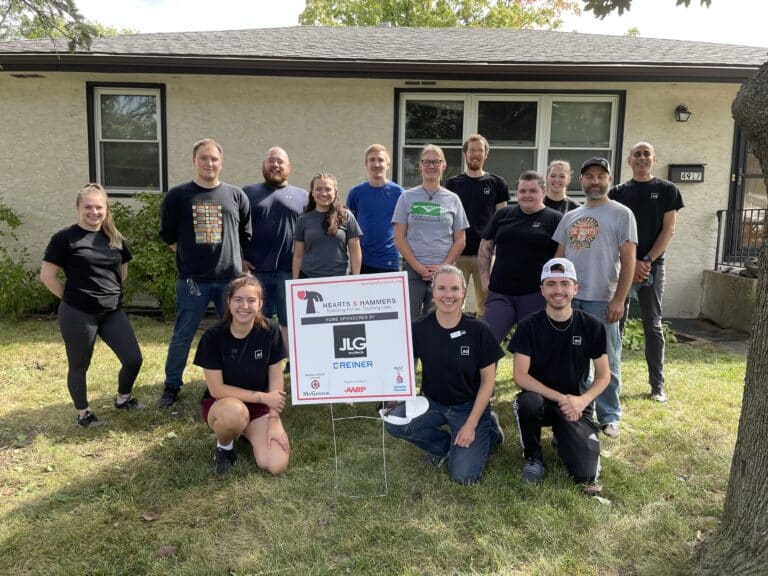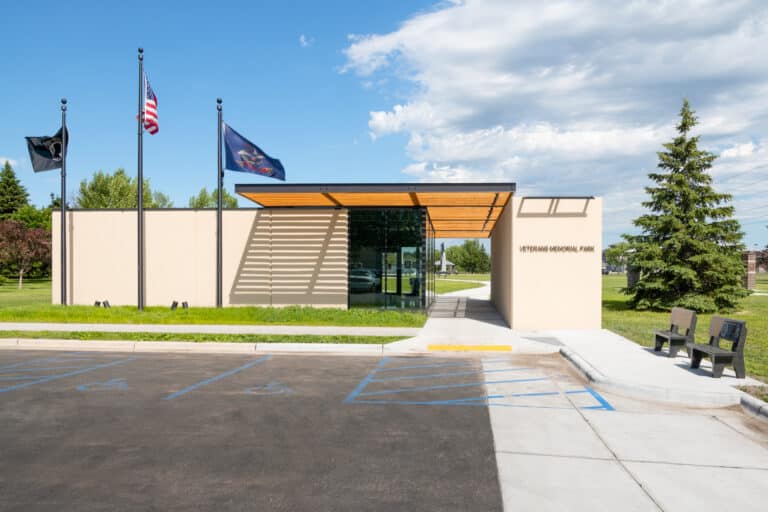 Veterans Memorial Park – Al Palmer Visitor Center
Named in honor of Al Palmer, a retired brigadier general with the U.S. Air Force, the Visitor Center at Veterans Memorial Park is a necessary service and support structure for park management, expressed as a gateway/interpretive center for park visitors. The resulting design, donated by the JLG, creates a formal sense of arrival for the new and expansive Veterans Memorial Park. By optimizing the individual needs of City, Park Board, and Veterans groups, this small structure welcomes visitors, honors service members, supports park operations (with equipment storage and restrooms), recognizes sustaining contributors with a donor wall, and provides an interactive educational kiosk that connects visitors with the unique service stories of local veterans.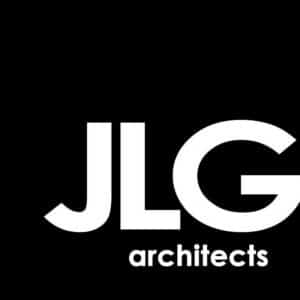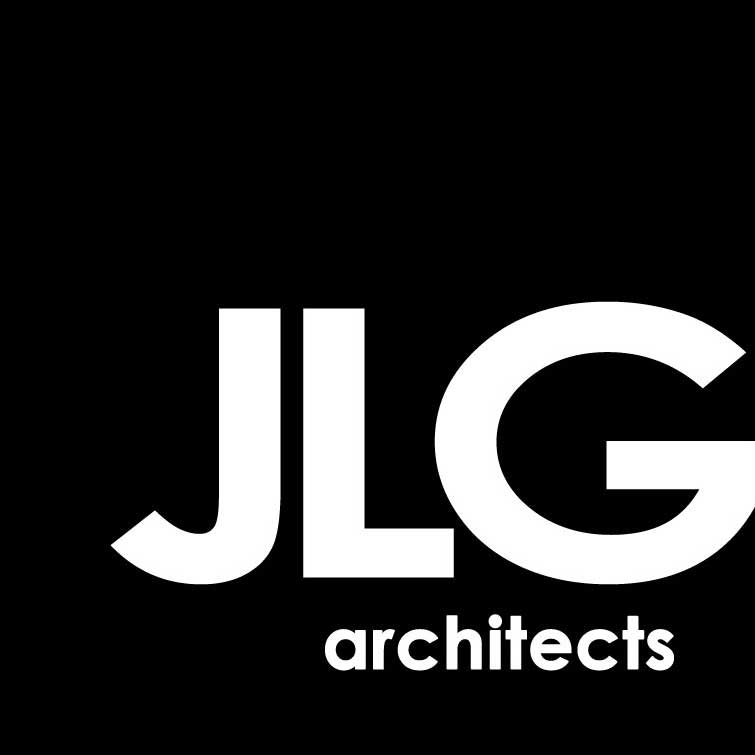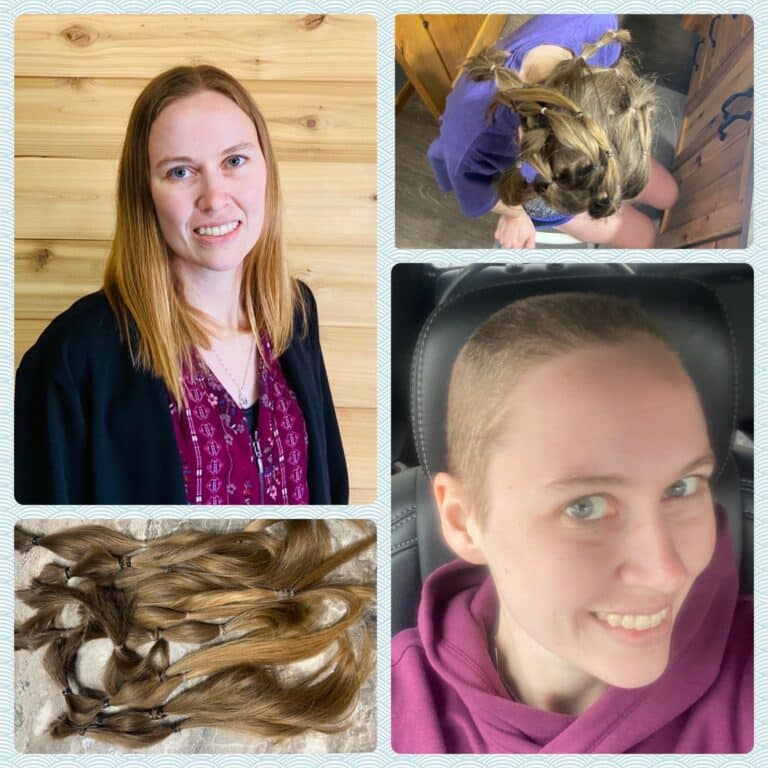 Since 2018, JLG's Katelyn Crider has been making bi-annual donations to Children with Hair Loss (CWHL – childrenwithhairloss.us), an organization that provides human hair replacements at no cost to children and young adults facing medically-related hair loss. Katelyn's fourth and most recent donation was in April 2022, when she shaved her head after her diagnosis with cancer. One of our JLGers put out a challenge to the firm to support Katelyn's fundraising efforts, and we blew past the goal of $500 in about 10 minutes. Our JLGers have now donated $4,000 (and 4 expected hair donations!); please join us by visiting https://childrenwithhairloss.us/donate-21/.