In the spring of 2022, JLG Architects' Healthcare Practice Studio hit the road for a meaningful trip to Rugby, ND, a region considered hometown to four JLG team members, including JLG's Healthcare Studio Leader, Todd Medd, and CEO, Michelle Mongeon Allen. Back in their old stomping ground, the JLG team connected with staff and users at Rugby Heart of America Medical Center with a goal to communicate a design vision for their new Medical Center, all via virtual reality mockup tours.
Beyond the Blueprint
JLG's virtual reality demonstration for Rugby Heart of America Medical Center was the firm's largest VR experience hosted to date, utilizing cutting edge industry standards. Led by Eric Johnson, JLG's Director of Digital Practice, attendees were taken beyond the blueprints in an immersive experience that invited everyone on a virtual stroll through new exam rooms and two variants of patient rooms.
"The intent of the virtual tour was to replace design phase physical mockups traditionally used to communicate complex healthcare spaces," explained Medd. "Our goal was to gain more accurate end-user input on room layout, clinician and staff workflow efficiencies, and patient comfort while giving users an overall feel for the finish palette."
To prepare tourgoers for navigation on-site, the team incorporated full room-scale VR on wireless Oculus Quest 2 headsets developed with the Unreal Engine software, also well-known as an advanced game engine software. "This system is unique in that it doesn't require a typical bulky VR set up of a large computer and base stations – it's all programmed to the headset," said Johnson. Since not all spaces were modeled in the VR software, the team also had a digital interaction station so tourgoers could walk through the remaining spaces using JLG's Revit Model and Enscape software – expanding the interaction beyond the mocked-up VR spaces.
Technology + Architecture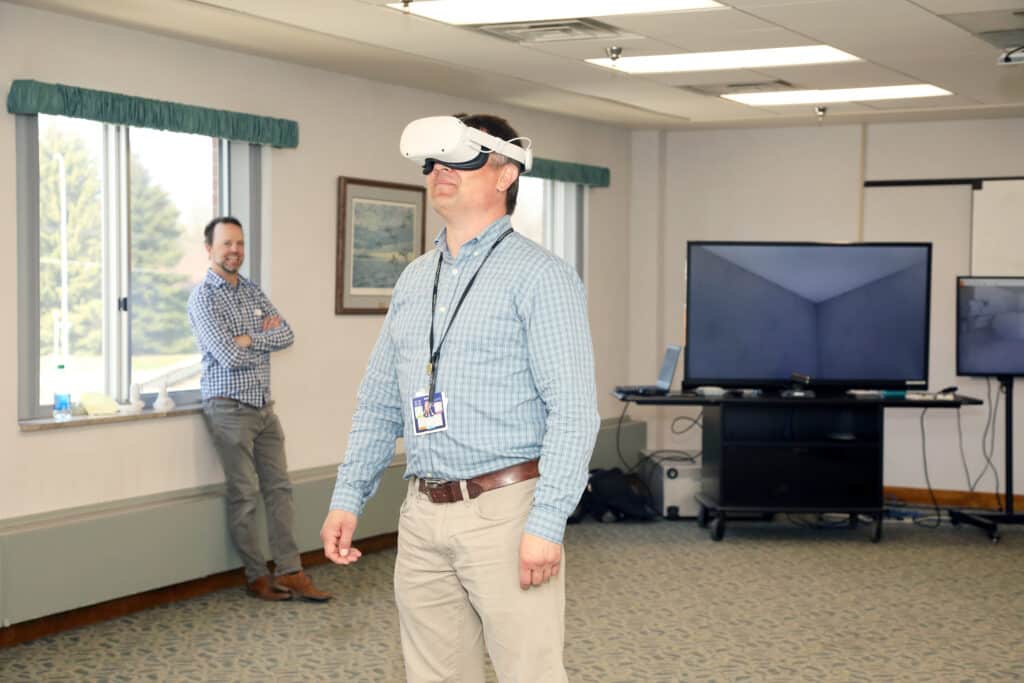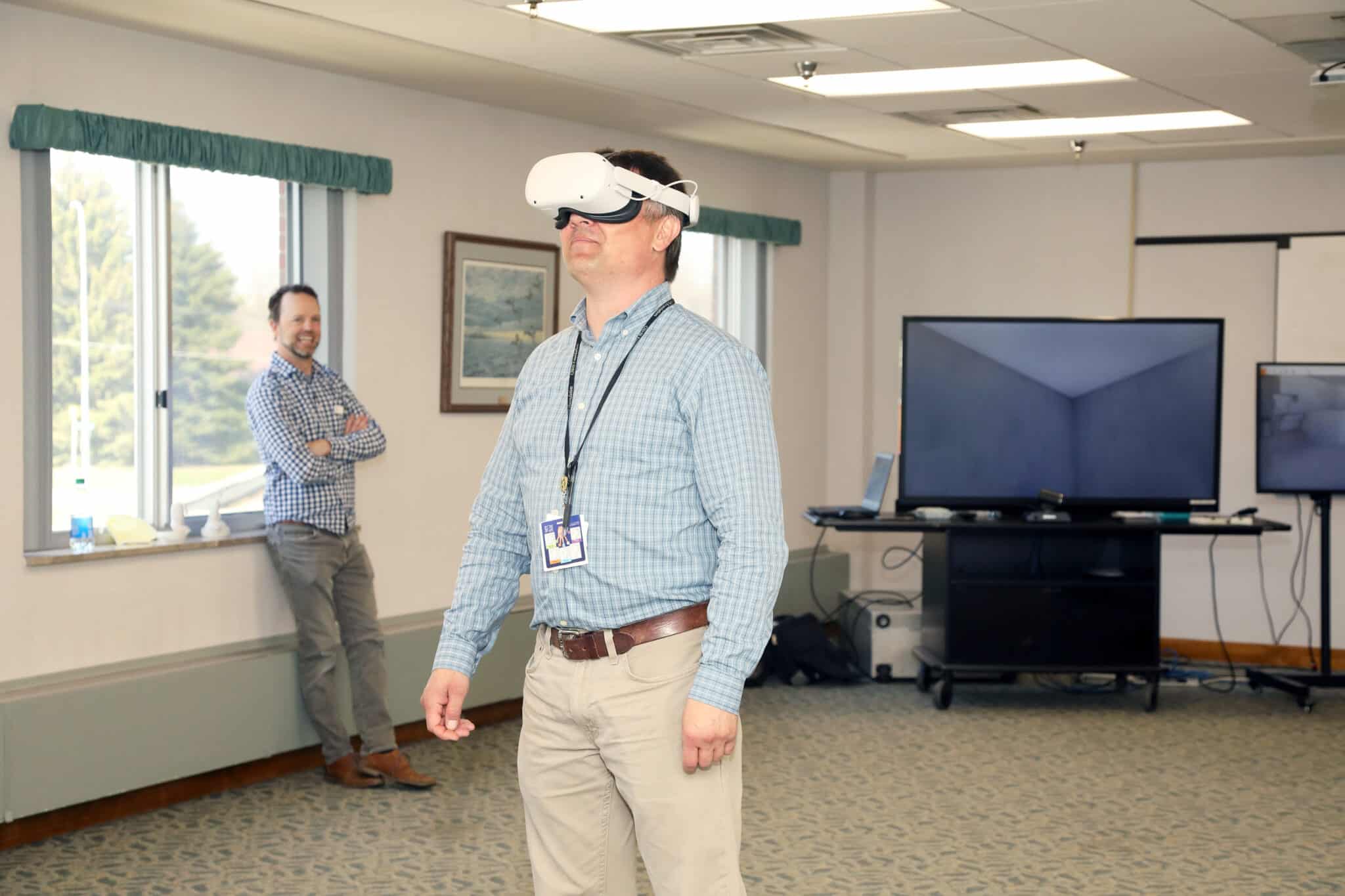 With an advanced fusion of technology and architecture, users were able to interact with the setting at the push of a button, enabling quick transitions between rooms and the ability to pick up objects throughout the spaces. While one person was immersed in a virtual walk-through, others were able to follow along in real-time through a wireless, mirrored view projected onto JLG's interview monitors. For convenience, the software was administered on-site at the client's workplace, allowing several user groups to experience the VR tour on their break without missing work.
"The client user groups were eager to engage with over 40 participants from all areas of the hospital and clinic," said Medd. "The software and headset interface was easy to navigate, and those who participated were very impressed by how immersive and real it felt. Overall, the design team wanted to make sure we gained valuable and actionable design feedback, and we did. We kept a list of comments and used that to inform design documents following the session."
With full immersion inside the design intent, JLG's Med Studio was able to clearly communicate the Medical Center's finishes, colors, and space relationships on a one-to-one scale. This process provided more accurate user feedback and helped expedite the decision-making process across a large group of users and staff members.