Located at the epicenter of oil development in Western North Dakota, the City of Williston has experienced unprecedented growth. In search of solutions to address their increasing enrollment numbers, the District recruited JLG to turn an abandoned pool building into an innovative, flexible, and technology-rich learning environment. The concept of an Innovation Academy was initially proposed in 2019 after a group of fifth-grade teachers at Bakken Elementary School had success with a personalized learning project. Students were given the freedom to learn how they wanted and could advance to a new topic as soon as they showed mastery of the first. Today, Williston's ASB Innovation Academy is a purpose-built school that focuses on This Century and personalized learning while creating hands-on, enhanced experiences that mimic real-world engagement.
Community Driven Thanks to donations from the community, the District was "able to utilize existing infrastructure to increase capacity and encourage 21st Century learning for the students in our district who would benefit from student-centered learning," Joanna Baltes said. "To use a swimming analogy, their donation has gotten us off the starting blocks." Wall graphics were developed inside the building that allow the building to teach through educational infographics while recognizing the donors who made the building possible. Family names and company logos are integrated into the graphics to honor those who invested in the District's efforts to elevate Williston's education system with the first purpose-built, personalized learning environment in North Dakota.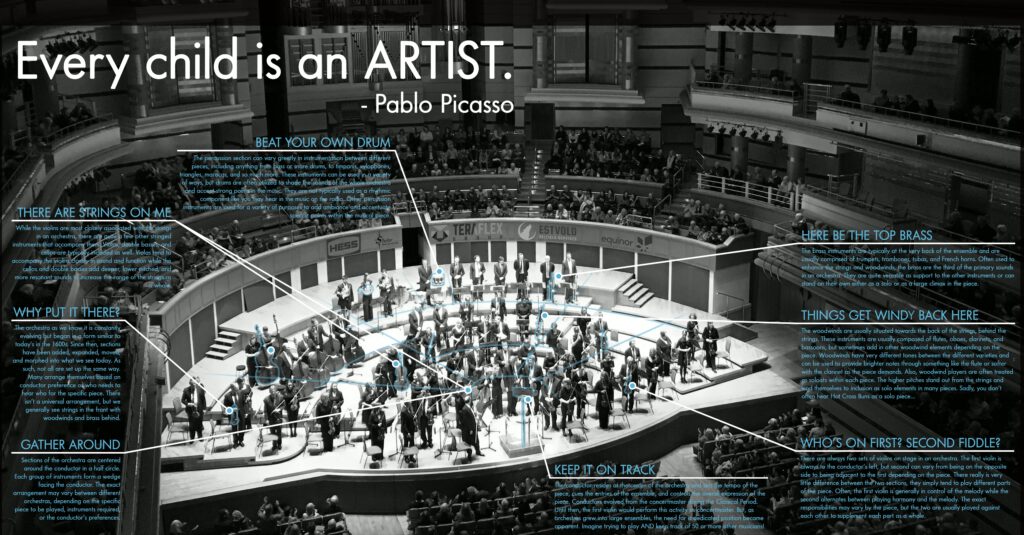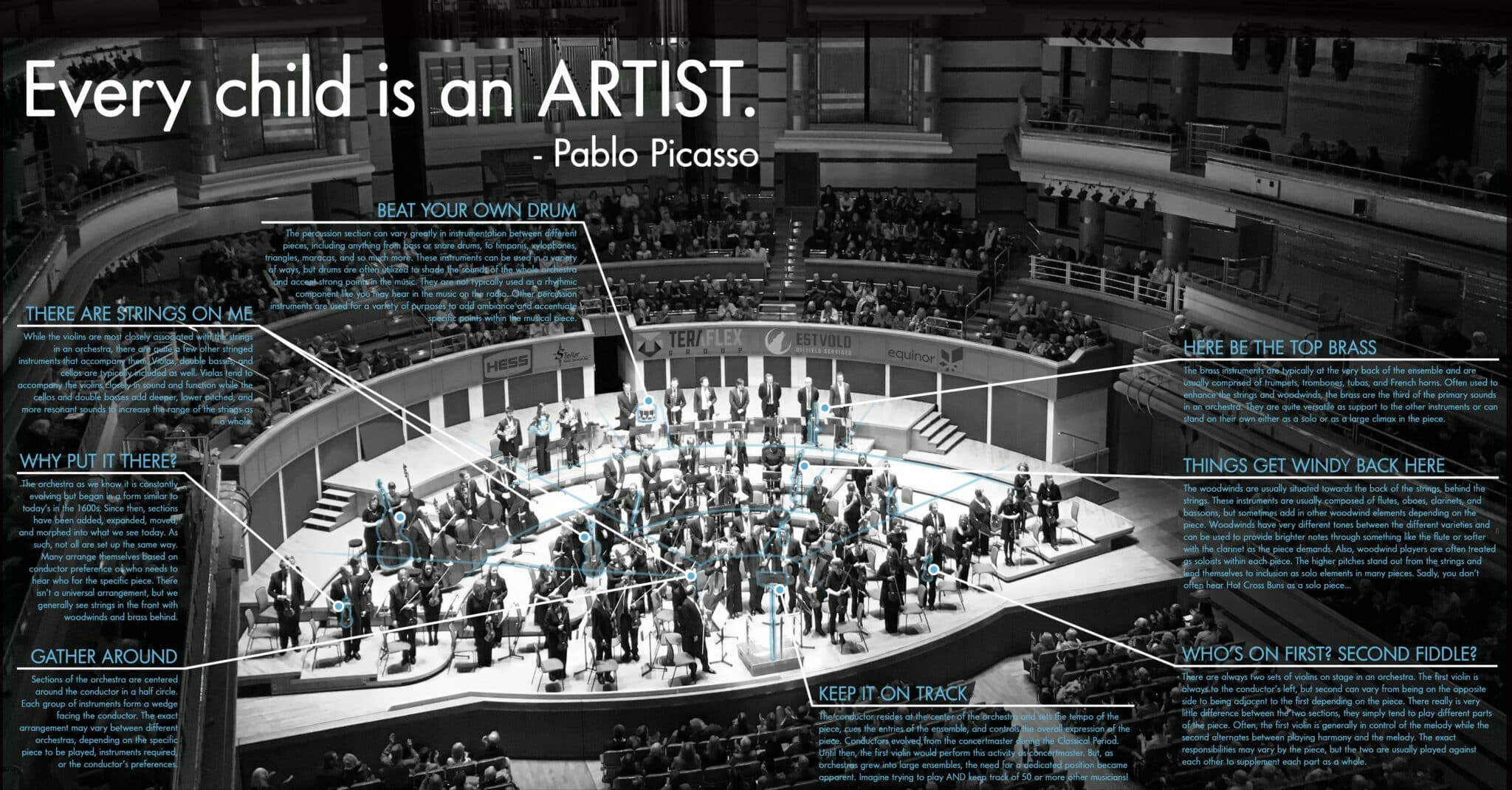 Beyond the Classroom In lieu of classrooms, the two-story design provides a series of "pods" that consist of a commons area and two flexible breakout spaces that serve as the student's primary home during the school day. Within 20,000 SF, additional spaces serve to support these areas while remaining flexible for a multitude of uses, including a media center, private small group rooms, a flex room, and a community/multipurpose room. This new model encourages students in grades 5-8 to learn at their own pace by putting them in the driver's seat of their own education – removing the traditional classroom and letting students learn independently with teachers circulating around students in need of assistance. Utilizing digital learning tools and project-based instructional approaches, the ASB Academy personalizes education by addressing the District's learning needs, and the interests and aspirations of individual students – moving from a 'one-style-fits-all' approach to student-centric learning that relates to real life.
Adaptive Reuse After three failed referendums and buildings overflowing with students, Williston Basin District 07 looked to existing assets to meet their space needs, diving into funding an innovative project through existing funds and donations from the community without raising property taxes. With a little creativity, the E.J. Hagan indoor pool that had sat vacant for four years, became the perfect solution to the challenges they were facing. The District filled in the pools, brought the community back into the building, and added an intermediate floor to create a new space for innovative and future-forward learning. 




"It focuses very strongly on social-emotional learning as well. So, students really get an opportunity to collaborate, get to work with one another. And then we have our businesses come in and they share how to apply what they're learning to a real-world learning opportunity, and that's really what this building is all about." – Jeffrey Thake, Former Superintendent
Community Engagement To build excitement in Williston's fast-growing community, we had to work fast and work together – creating a community engagement process that would welcome feedback, educate the public, and lay the foundation for outstanding support. Driven by the community's values and the District's goals, JLG took a three-pronged approach: gathering feedback from stakeholders, faculty and students; hosting townhalls to address questions from local businesses/public; and immersing ourselves in the community to seek the unheard. By giving everyone a voice and a clear vision for the future of education, we found common ground and a community that was thrilled to support the greater good.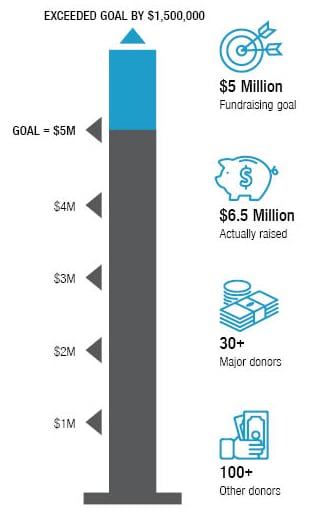 Community engagement helped the District surpass its goal of $5 million, garnering support from over 100 community donors and 30 major donors, proceeding without a contentious vote centered on property taxes. Ultimately, private donations concluded with $6.5 million, overwhelming support that allowed the District to utilize existing infrastructure to increase capacity and embrace student-centered learning – a smart educational investment in Williston's next generation.