Whether you're scouting out new commercial property or securing the value of an existing investment, gaining architectural insight might just be the catalyst to a fiscally bright future.
JLG Architects has been advising owners in the design of commercial property for the past 32 years, responding to an ever evolving and integrated design demand that isn't slowing down. Today, business owners, employees, tenants and patrons want more from their environment – reinvented industrial design, exploration of occupant wellness, and sustainable design that will cut their carbon footprint and their operational costs, ultimately, asking for design that goes beyond the building.
JLG Architects breaks down five fundamental design concepts that could make or break your commercial investment.
Five architectural concepts to invest in:
Health and Wellbeing
Google 'designing for health and wellness' and you'll find plenty of references that speak of striking a "harmonious balance between emotional, physical, cognitive, and spiritual wellbeing." If you're an investor, this probably sounds like fluff, but as an architect, it means we're creating a space that's in tune with our human needs; access to nature, clean air and natural daylight.
If you've invested in an older building, chances are you probably need to start fresh, open up the floorplan and reconfigure the space to optimize natural light. Don't forget about upgrades to air quality and carving out intimate areas focused on welcoming visitors, relaxation or collaboration, depending on the occupant needs.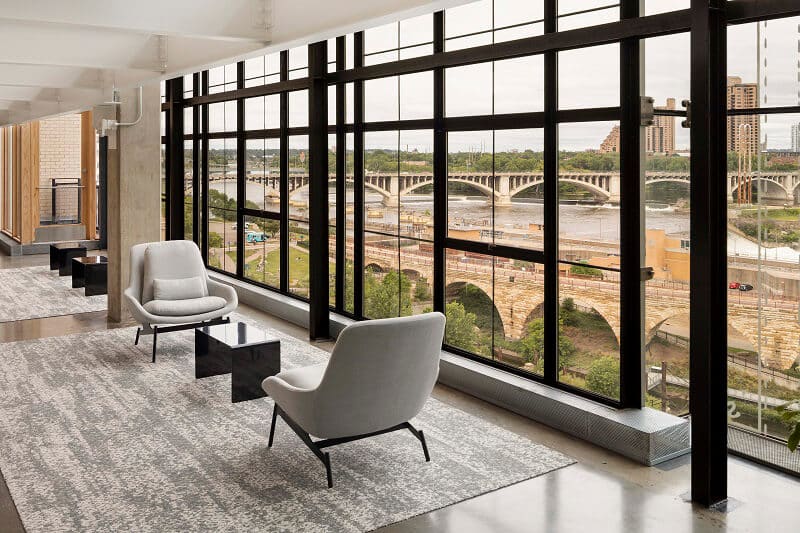 JLG's Minneapolis Office:
JLG Architects renovated a 12,000-square-foot office in the raw shell of the 1874 Historic Washburn A Mill. Using sustainable building practices and the AIA Framework for Design Excellence, we reduced energy consumption and optimized natural light throughout the workplace, providing occupants well-lit workspaces and constant views of the city, park, and Stone Arch Bridge below.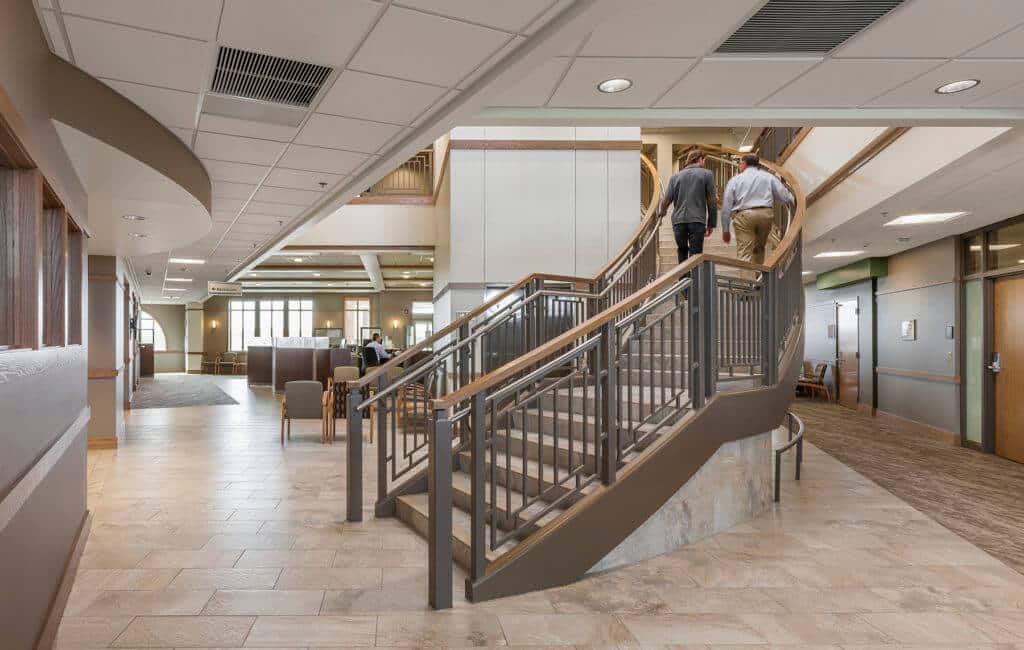 Sanford Moorhead Clinic:
Sanford Health of Moorhead, Minnesota, and JLG designed a state-of-the-art clinic prototype that follows a collaborative, onstage-offstage care delivery model, making visits more efficient for the providers and the patient. The design includes 48 exam rooms organized into separate, flexible neighborhoods that each contain a procedure room and staff workspace. Within defined, efficient spaces that promote well-being, and healing, staff is given internal areas of respite with exterior views and ample daylight. Patient access is also simplified with kiosk check-ins, clear wayfinding, natural daylight, an array of provider services, and an on-site pharmacy
2. Sustainable Design
Whether you aim to be more environmentally responsible, or reduce long-term operational costs, we advise all clients to pursue sustainable design and construction practices from the very start of the process.
Firms like JLG focus on green building system certification such as LEED (Leadership in Energy and Environmental Design) and follow the AIA Framework for Design Excellence. As an investor, you can replace artificial light with natural light and LEDs, restore the structure in the existing footprint and reuse materials. You can also choose more sustainable new or recycled materials throughout the building process.
Keep in mind, according to the U.S. Green Building Council, LEED-certified tenant buildings command the highest rents and have lower vacancy rates, while lease-up rates typically range from average to 20% above average.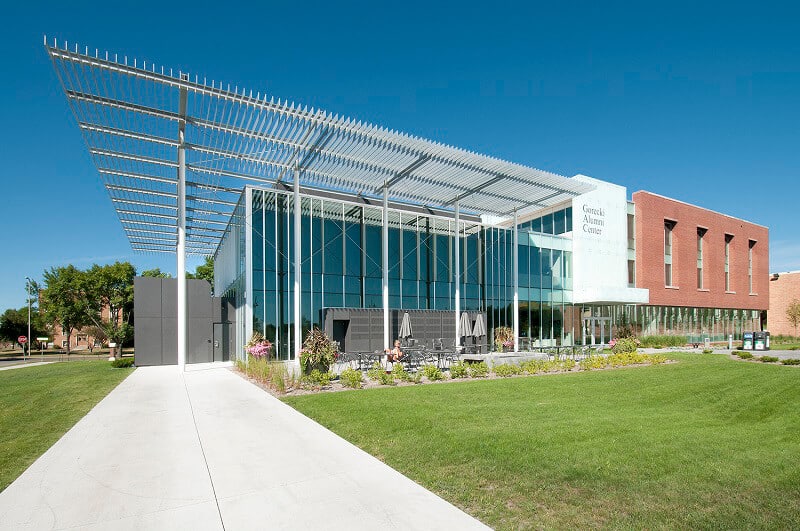 Gorecki Alumni Center:
University of North Dakota's sustainable design provides 100 percent of the center's heating and cooling from a first-of-its-kind ground source heat pump system – saving about $38,000 in annual energy costs. This equates to a 54 percent energy use reduction, 38 percent water use reduction and corresponding CO2 emission reductions. With a system that provides 25 percent more outside air and takes 60 percent less energy to do so, their staff has reported 15 percent more productivity with fewer sick days. Occupants and operators also love the natural light, produced with floor-to-ceiling windows, allowing a reduction of 16 percent less artificial light use.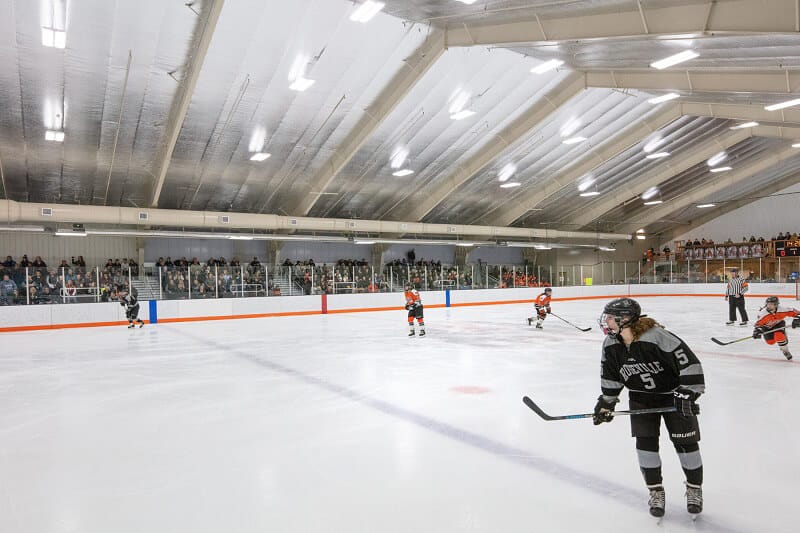 White Bear Lake Sports Center, White Bear Lake, Minnesota
By renovating White Bear Lake Sports Center versus new construction, this Minnesota community saved nearly $6 million, while reducing the embodied carbon footprint through reuse of the existing building and limiting use of new materials. Their renovation included translucent panels for natural light, LED lighting, a Low-E reflective ceiling, new insulation, a metal panel roof and replacement of the ice rink's dehumidification and refrigeration systems.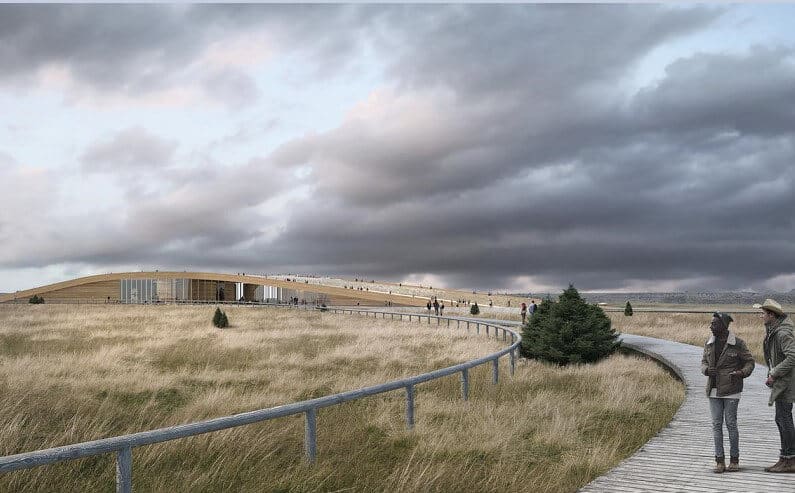 Theodore Roosevelt Presidential Library:
With a sweeping architectural form that plays to the Badlands landscape, the TRPL goes beyond the set standard with deep site ecology and a more comprehensive biophilic design that will lower the total cost of ownership. The structure will make more energy than it consumes, clean the air with net positive carbon, restore the ecology of the setting, achieve water balance and renew water resources. (Photo credit Snohetta.)
3. Prioritize People
Get to know your property's occupants or patrons – they're the key that helps determine branding, flex space, collaborative spaces and flow. If occupants work unconventional hours, what can you provide to normalize and enhance their experience? If tenants are of a particular demographic, what amenities do they want access to? If you have a business, map your patron's journey from the door to the final purchase and exit – ensuring simplified wayfinding and exposure to branding, providing a sense of place along the way. An aesthetically pleasing environment is important, but it should also prioritize people and their purpose.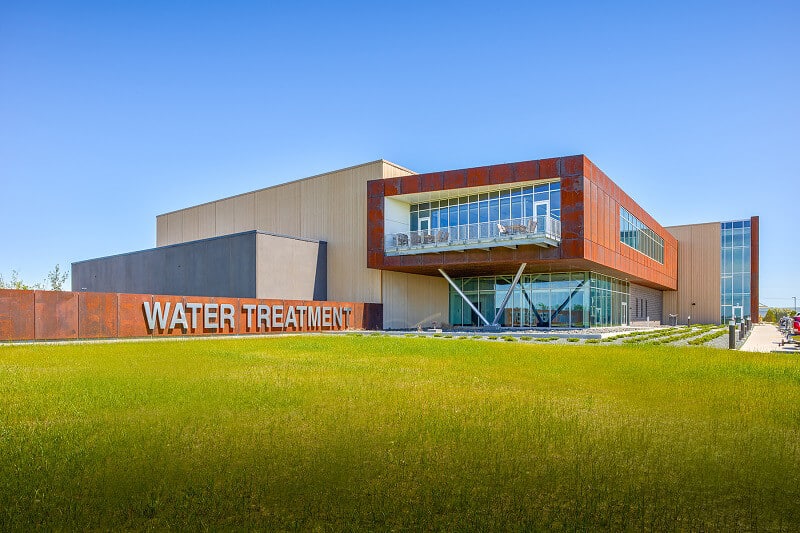 Grand Forks Regional Water Treatment Plant:
Inside the striking industrial park architecture, is a water treatment plant with a vibrant office environment, workout room, sleep rooms and locker rooms for the plant's 24/7 staff. The wellness-driven design also includes a training room with kitchen that doubles as a social/gathering space and a balcony that provides secure outdoor access to fresh air and a gas grill.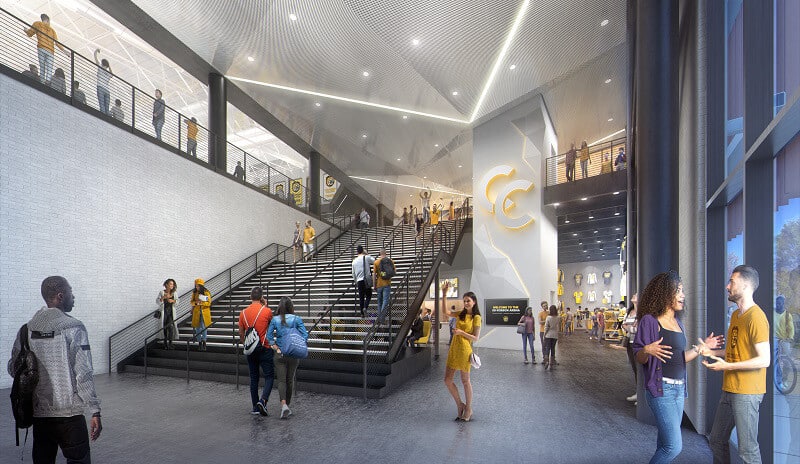 Colorado College:
The new Ed Robson Arena connects occupants to mountain views with strategically placed windows, provides flex space for students, optimizes the fan experience with obstruction-free bowl seating and reflects tradition with a heavily branded team suite entry, as well as a uniquely shaped locker room that emulates the CC Tiger logo.
4. Reinvent Industrial
When we say industrial, we mean that windowless steel box that houses every civic service and dominates industrial parks across America. Although functional, they can easily be transformed with unexpected shapes, creative use of traditional materials, color and daylight via translucent panels or windows. It's also good to remember that these dark, industrial boxes house people, people who desire an environment that is more conducive to their needs.
Gage Brothers headquarters:
Gage Brothers didn't stop at streamlining its manufacturing process of precast concrete products, the company also aimed to create a more transparent, safe and immersive work environment for their employee-owners. The new facility in Sioux Falls, South Dakota, features sit/stand workstations, natural daylighting and an open floorplan throughout – contributing to increased productivity, employee interaction and a more vibrant office culture. By reinventing the industrial workplace, the building has become a symbol of Gage Brothers' commitment to creative collaboration and innovation, simultaneously fostering the progression of the company's people and products.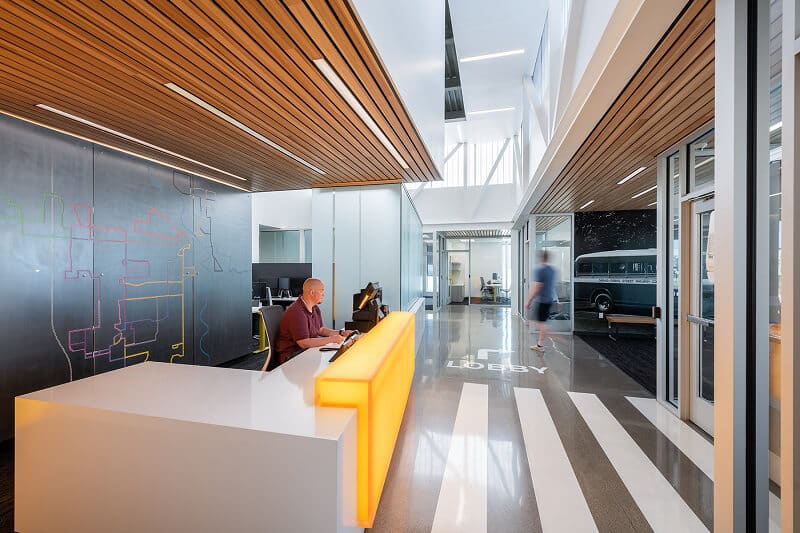 Cities Area Transit:
CAT reimagined its 1984 bus transit building, reconfiguring space to grow within a daylit, open floor plan that enhances the agency's culture, while reducing energy use and construction cost. At the core is an immersive experience of raw steel mapping, historical graphics, and transportation signage in a circulation loop "road" design that connects departments and creates a welcoming walkway for employees and visitors.
5. Connect to Community
Connecting your property's design to the surrounding community is one of the more impactful things you can do to enhance your investment. This means offering occupants a sense of place – a place that interprets and reflects the region's culture, landscape and history within and around the building. Find out if your building can serve a higher purpose, if it's at the center of a neighborhood disconnect and if it should pay homage to the history of the area. Don't forget to go outside; feel the vibe of the neighborhood, look around and explore how the exterior landscape can possibly inspire the interior.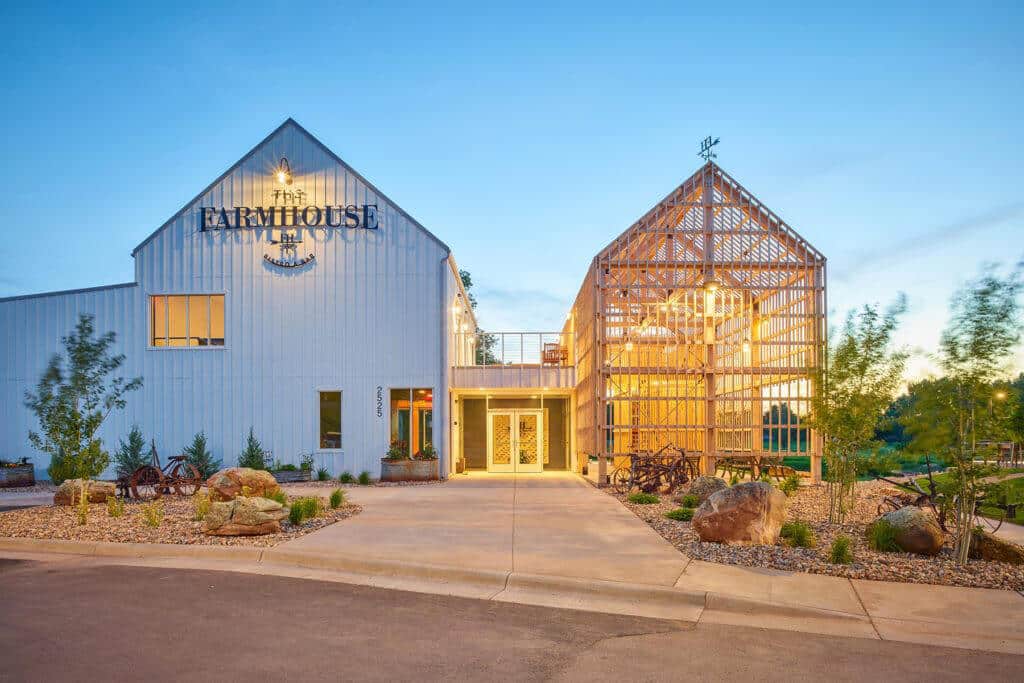 Farmhouse Bistro:
Catering to the small community of Spearfish, South Dakota, the Farmhouse Bistro pergola design elegantly connects to the region's agrarian structures and creates a destination through indoor/outdoor dining experiences that celebrate Spearfish Creek's unique landscape and local materials.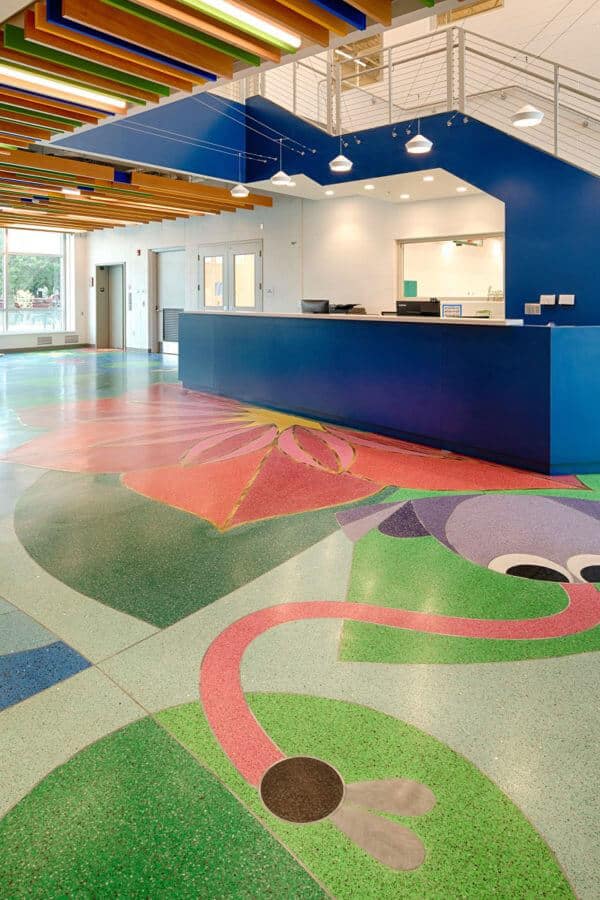 Frogtown Community Center:
To connect the diverse cultures within St. Paul's Frogtown neighborhood, JLG and St. Paul Parks & Recreation fully engaged the community in the early design stages. Together they created an inclusive community center with simplified street access and a central lobby with views of the outdoor sport fields, patio and playground space. The center provides a rooftop deck and a wide variety of super-charged fitness, activity and gathering spaces that promote wellbeing of children, teens and seniors. The center also combined construction and public arts funding for a terrazzo design and interior murals that reflect Frogtown through colorful imagery and over 30 shades of blues, greens, reds, and oranges. The high-performance facility unites a culturally and generationally diverse community, while fostering expansion of services to the surrounding communities.
Jill Winkler, AIA, and Mike Schellin, AIA, are principals with Minneapolis-bsed JLG Architects. For more information about the company, call 612-746-4260 or visit https://jlg-architects.local/.