Beyond the Building
We do more than merely follow sustainable design certification systems like LEED. We raise the bar by going beyond – advancing comprehensive sustainability by addressing Human Experience, Positive Performance, and Financial Prosperity. We are explorers driven to discover, looking for new insights that support clients' needs. We create solutions that meet clients' goals while potentially lowering operating costs and providing flexible, resilient buildings that inspire and elevate people, make their lives better and last well into the next generation.
Elevate Human Experience: We create delight, awe, and impact. We design for equitable communities, health and well-being for individuals, resilience and discovery for occupants.
Achieve Positive Performance: We start at zero for energy, carbon, water, site ecology, and resources to give our clients a plant to give back instead of only consuming.
Achieve Financial Prosperity: We have experience showing positive total cost of ownership.
JLG has taken the Living Future 50 Pledge — a sustainability program adopted by only one-tenth of one-percent of all of the architecture firms in the United States.
JLG's Environmental Commitment
Architecture 2030: JLG is a signatory to this ground-breaking, industry-changing initiative. Along with other signatories, we are actively pursing carbon neutral buildings by the year 2030.
U.N. Global Compact: JLG is a signatory to support lower carbon with an estimated 15% reduction in embodied carbon on projects to date.
UC Berkeley Research Partner: JLG is an industry research partner with the best-in-class UC Berkeley Center for the Built Environment. This partnership will benefit the approach to your total platform and we will bring this to your team.
Carbon Neutral: JLG has made tremendous efforts to reduce our carbon footprint and was successful at achieving a carbon neutral rating for 2020. Learn more:
---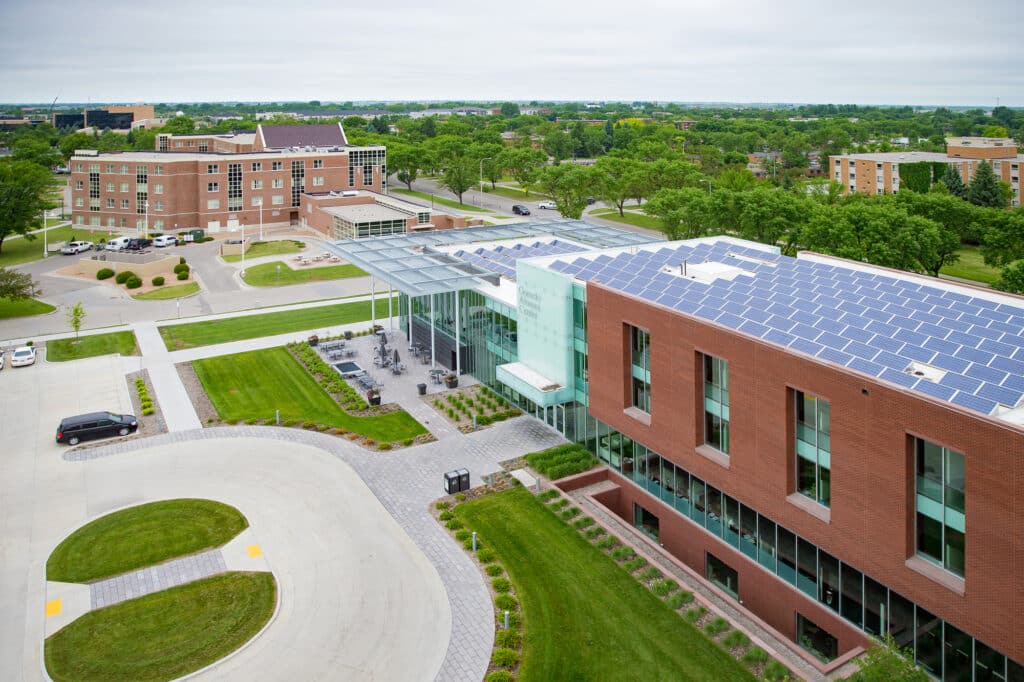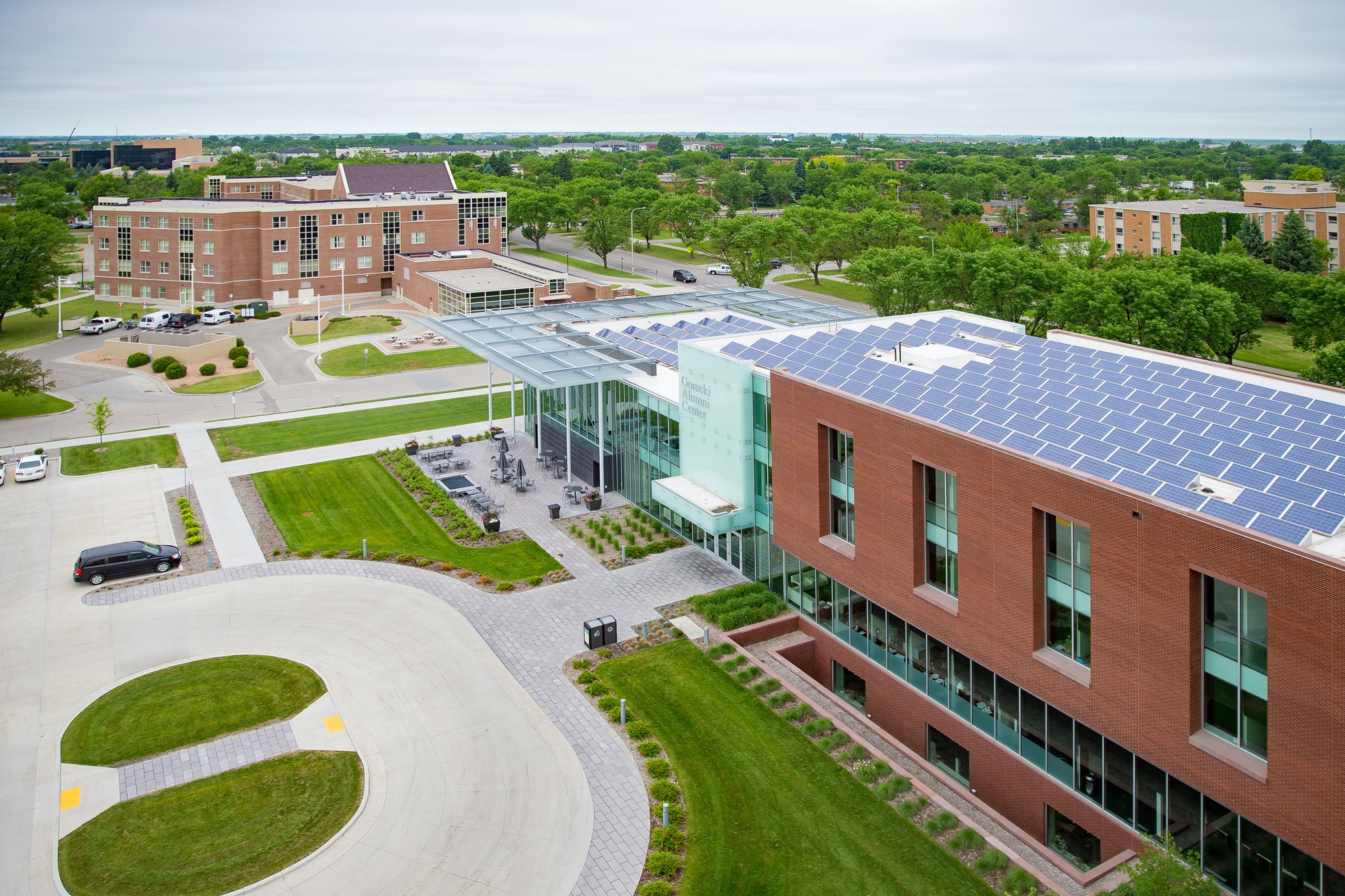 Sustainability in Action:
The Gorecki Alumni Center
In 2013, the University of North Dakota in Grand Forks, N.D., began working with JLG Architects as the design lead for the new alumni center, creating a real-life example of sustainable practices in action.